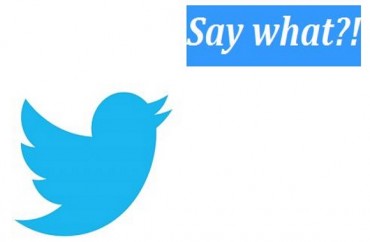 Baltimore County (Maryland) Superintendent Dallas Dance is under fire for a post-election (re)tweet that some construed as "anti-white."
As noted by The Baltimore Sun, Dance retweeted a message from the former superintendent of a neighboring district, Josh Starr, which asked educators after the election to "show your muslim, black, latino, jewish, disabled, or just non-white St's, that you love them and will protect them!"
"Some parents and lawmakers called the tweet offensive, and they chastised Dance for pushing a message they saw as racism against white students. Del. Joe Cluster, a Republican from Baltimore County, said he found the language insulting," The Sun reports.
Educators: tomorrow pls show your muslim, black, latino, jewish, disabled, or just non-white St's, that you love them and will protect them!

— Josh Starr (@JoshuaPStarr) November 9, 2016
Cluster said he was "putting a letter together" which asks for Dance's resignation. Others, however, including Baltimore County Executive Kevin Kamenetz, stand by Dance.
"Superintendent Dance continues to have my full support," Kamenetz said. "His sensitivity toward students with ethnicities, religions, color, and gender that were under attack during this election should be commended, not reprimanded."
After the tweet was posted on a Baltimore County parents' Facebook page, it drew a long and steady stream of commentary from parents on different sides of the issue. The controversy seemed to encapsulate the diverging and angry voices of the presidential campaign.

"We don't need that," Salling said. "I believe that causes division."

While some expressed hurt or anger that white students had been left out, others said they believed children of ethnic backgrounds and religions that had been singled out by Donald Trump might feel unsettled by his election. White students, they said, had not been targeted.

MORE: School super says Betsy Ross flag is a symbol of 'hostility' and 'hate'

"I think Dr. Dance's attempt to address the concerns of a diverse population doesn't threaten the whole student body, and when teachers are concerned about cultural and racial sensitivity in the classroom, everyone benefits," said county parent Yara Cheikh.

As the angry posts continued on the parents' Facebook page, which has 4,000 members, the administrator of the page took steps to shut down the discussion. Julie Sugar posted a notice saying it was taking too much time to monitor with all the comments "flying back and forth" so she had taken down some of it.
Dance responded on Thursday with a written statement:
"As the Superintendent of one of the largest most diverse school systems in our country, I always lead from an equity lens with an intense focus on all student populations and ensuring they feel welcome and supported.
"Comments were made that disenfranchised several groups of students we serve in Baltimore County Public Schools. As our nation moves forward, it is our collective responsibility to make sure all students feel safe and know we are their advocates."
School board President Charles McDaniels said he understood the concerns of Dance's critics, but doesn't think the superintendent intended to be "exclusionary or hurtful."
MORE: New Hampshire super schooled on the constitutionality of 'Christmas'
MORE: Baltimore County schools do away with 'gifted and talented' label
Like The College Fix on Facebook / Follow us on Twitter