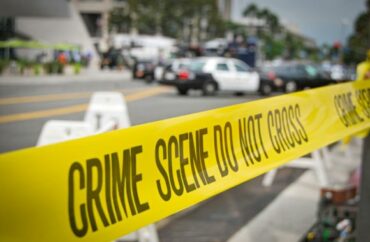 Former DOJ economist says the paper overlooks gang violence
There is an association between mass shootings and structural racism according to a new paper in JAMA Surgery.
The study from Tulane University professors aimed to "examine the association between structural racism and mass shootings in major metropolitan areas in the United States."
The College Fix reached out to eight professors, but only one responded. Professor Katherine Theall responded on July 27 and said she would respond the following week.
However, she has yet to respond. None of the other authors contacted responded to multiple inquiries sent in the past two weeks.
The study authors stated that "structural racism appears to be associated with MSE (mass shooting event) incidence," and "structural racism may play a role in MSEs."
The paper defines a mass shooting as "a shooting incident in which 4 or more individuals are shot and wounded or killed."
The Fix asked the authors what they believe to be the strongest indicator that structural racism is a major cause for mass shootings.
Additionally, the study stated that "community gun violence has been linked to structural racism which has been defined as, 'the normalized and legitimized range of policies, practices, and attitudes that routinely produce cumulative and chronic adverse outcomes for people of color.'"
The Fix asked the authors how else their research measured the impact of practices and attitudes that contribute to structural racism.
The Fix also asked for information on the race of the shooter of the black victims of mass shootings and if the shooters are generally black, how racism explains the violence.
Former DOJ researcher explains confusion over 'mass shootings'
An economist who previously worked in the Department of Justice questioned the findings of the paper.
John Lott, president of the Crime Prevention Research Center, told The Fix on a phone interview that most mass shootings are due to gang violence.
Lott said "what most people think of when they talk about mass shootings or what is called mass public shootings are four or more people killed in a public place not involving some other type of crime like a robbery or gang fight over drug turf."
But in reality "about 87 percent of those are basically gang fights that occur. Almost all the rest are things like a robbery or something where people are shot," according to data from the pro-gun control group Gun Violence Archive.
The researchers used this database for their paper.
Gang fighting over drug turf increases as profit potential for selling drugs increases, Lott told The Fix.
The economist noted that the paper did not include "a reference to gangs and so to go and talk about structural racism and talk about the victims being black, the reason why the victims are black is because you have drug gangs in urban areas fighting against each other, over controlling drug turf."
Lott said that it is not surprising to see gangs overwhelmingly involve minorities, nor is it a surprise to see gangs fighting against each other to control drug turf in urban areas.
MORE: Emory researchers blame 'structural racism' for Type 2 diabetes
IMAGE: Eva Carre/Shutterstock
Like The College Fix on Facebook / Follow us on Twitter