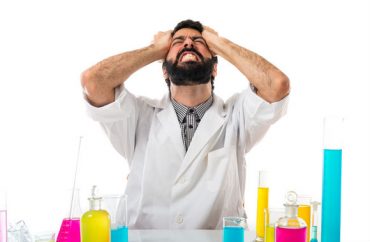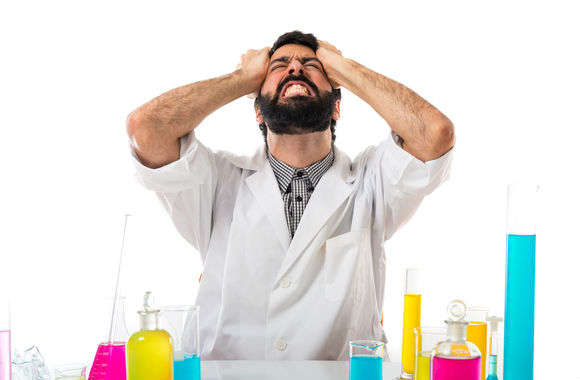 Not convinced by California governor's veto of similar bill
A bill that unanimously cleared the Massachusetts Senate this month is drawing concern for promoting a method of investigating campus sexual assault that has been derided as "junk science."
Written in anticipation of the Trump administration rolling back its predecessor's guidance on Title IX, which happened in September, S. 2203 is framed as addressing "dating violence, domestic violence, sexual assault and stalking" on college campuses. It would impose the same low evidence standard, known as preponderance, in that former guidance.
But the bill – currently awaiting action in the House Committee on Ways and Means – goes even further than the rescinded federal guidance in some areas.
The problem is not that the bill pushes "trauma-informed response" in and of itself, but rather which person it designates to use such a method, according to defense lawyer Naomi Shatz, who testified on the subject in the Legislature this spring.
She told The College Fix the bill is "missing most of the same procedural protections" as the guidance rescinded by Secretary of Education Betsy DeVos*.
Investigators 'should never consider the acts in question to be consensual'
The bill received the support of all 33 Senate Democrats as well as the body's six Republicans when it passed Nov. 2. According to NewBostonPost, Senate Minority Leader Bruce Tarr said he wanted the vote to be unanimous and "spent a chunk of his time at the microphone complimenting various colleagues' wardrobe choices."
Its passage came days after the Boston Globe reported on a "climate of harassment and sexual misconduct" against women in the Massachusetts House going back two decades.
State lawmakers were apparently not dissuaded by the veto of a similar bill the previous month that would have codified Obama administration guidance in another Democrat-dominated state, California.
Gov. Jerry Brown had warned that "thoughtful legal minds have increasingly questioned" whether federal and state regulations and legislation "have also unintentionally resulted in some colleges' failure to uphold due process for accused students," particularly nonwhite students.
An associate at Zalkind Duncan & Bernstein LLP, defense lawyer Shatz argued in a blog post after the vote that S. 2203 "focuses exclusively on the needs of complaining students, without providing procedural protections to both [accusing and accused] students that would enhance transparency and ensure that each student can adequately advocate for him/herself."
The Legislature ignored practically every recommendation Shatz made in her testimony, including mental healthcare support for accused students, the right to see and respond to evidence before a decision is reached and the separation of investigator and decisionmaker roles.
One of the most controversial parts of the bill is its provision on "trauma-informed response."
MORE: States embrace Obama's Title IX rules in the face of Trump changes
It defines this approach to investigating sexual assault as "training centered on the neurobiological impact of trauma, the influence of societal myths and stereotypes surrounding the causes and impacts of trauma, understanding the behavior of perpetrators and conducting an effective investigation."
Every person who "participates in the implementation of an institution of higher education's disciplinary process" is required to be trained in "the effects of trauma, including any neurobiological impact on a person," under the bill. It would also apply to police who act as first responders.
Shatz blogged that such training "can teach the investigator they must believe the complainant, should not ask questions when interviewing the complainant, and should never consider the acts in question to be consensual … This kind of training turns the idea of a neutral investigation on its head."
The Massachusetts Senate just passed a bill governing how colleges must address campus sexual assault. Here is my summary of key points of the bill, and my concerns: #mapoli #TitleIX https://t.co/zirgOAGAqL

— Naomi Shatz (@NaomiShatz) November 8, 2017
'The problem is when it's the person who's fact finding'
Some colleges already use trauma-informed response in their own training. Journalist Emily Yoffe described such an incident at the University of Oregon in a recent feature in The Atlantic that took a skeptical view of the training.
A female accuser had given differing stories about what allegedly happened to her at the hands of a male student, contradicting "both electronic evidence and witness statements." Due to the Title IX investigator's supposed sensitivity to the effects of trauma, the inconsistencies were not considered red flags.
The investigator concluded the accuser's "stories shifted because she suffered from trauma-induced memory problems," and the accused student was suspended on the basis of evidence the student's lawyer called "not scientifically supportable." A judge later overturned the suspension owing to an unfair process, including the school's refusal to let the accused challenge the investigator's memory claims.
Yoffe is very critical of trauma-informed training, which claims victims can enter a state of "tonic immobility" and later reconstruct accurate memories with the help of a "sympathetic questioner" – assertions with no scientific foundation, according to some psychologists who study memory.
"The spread of an inaccurate science of trauma is an object lesson in how good intentions can overtake critical thinking, to potentially harmful effect," she wrote.
MORE: Universities promise to ignore Trump admin's new Title IX guidelines
Two months after @EmilyYoffe exposes "junk science" behind this concept in campus training, MA State Senate passes this provision 39-0. pic.twitter.com/6IV6nERfVE

— KC Johnson (@kcjohnson9) November 3, 2017
While Yoffe calls trauma-informed response "junk science," Shatz sees a middle ground.
She believes that trauma-informed training is appropriate for those who support alleged victims, such as therapists and other mental health professionals.
"The problem is when it's the person who's fact finding" who is "relying on trainings that aren't even based in science," Shatz told The Fix.
"It is important for investigators to be sensitive to issues that arise in sex assault cases and what the parties might be feeling" without creating bias in the investigator, Shatz said. One major problem is "we don't have a lot of access to what these [trauma-informed] trainings are," she added: "The term can cover a multitude of ideas."
Gov. Charlie Baker, a Republican, has not indicated whether he would sign the bill into law, but this spring he signed an executive order re-creating the Governor's Council on Sexual Assault and Domestic Violence.
State House News Service reported that a House Democratic lawmaker, Tricia Farley Bouvier, urged the council to focus on colleges because "it's less safe to send your daughter to college than to keep her home with you and have her work at McDonald's."
According to federal government statistics, that is false: Non-students are more likely to be raped than students.
MORE: Calif. governor vetoes bill that would enshrine campus kangaroo courts
IMAGE: Luis Molinero/Shutterstock
Like The College Fix on Facebook / Follow us on Twitter