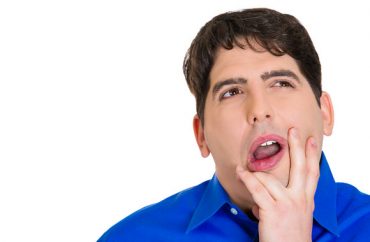 A University of Illinois at Urbana-Champaign professor who argues for a "movement against objects, truths, and knowledge" will be leading a confab at Minnesota's Carleton College this October.
Carleton's convocation series, described as "a shared campus experience that brings students, faculty, and staff together for […] a lecture or presentation from specialists in a variety of disciplines," have "a rich history" dating back to the early 1940s.
Rochelle Gutiérrez, who teaches mathematics instruction and Latino/a studies, gained notoriety a year ago via a presentation she gave at a mathematics conference in India. The description of that talk, "Mathematx: Towards a way of Being," states
The relationship between humans, mathematics, and the planet has been one steeped too long in domination and destruction […] Drawing upon Indigenous worldviews to reconceptualize what mathematics is and how it is practiced, I argue for a movement against objects, truths, and knowledge towards a way of being in the world that is guided by first principles–mathematx.
For Professor Gutiérrez, math should be a "moral," rather than a "rational," issue.
According to her convocation description, Gutiérrez "demonstrates how mathematics perpetuates white privilege, and how evaluations of math skills can perpetuate discrimination against minorities":
The way our economy places a premium on mathematics skills also gives a form of unearned privilege for math professors, who are disproportionately white. The solution, Gutiérrez contends, goes beyond closing the achievement gap or recruiting more diverse students into the mathematical sciences. Mathematics teachers need to be prepared with much more than just content knowledge, pedagogical knowledge, or knowledge of diverse students if they are going to be successful. They must become more aware of the politics that mathematics brings to society.
Gutiérrez garners a somewhat dismal RateMyProfessors rating (2.5 out of 5.0) with negative remarks ranging from "Social Justice NIGHTMARE" and "Free thinking is not encouraged" to "I was quite embarrassed that I shared the same intellectual space with someone who is confused about math."
The professor has taught courses such as "Sociopol Persp Math Science" (presumably "Sociopolitical Perspective in Math and Science") which "provides an overview of sociopolitical perspectives on mathematics and science education, including how issues of identity, power, and equity," and "Social Justice School & Society" which "examines the nature of justice and the dynamics of a pluralistic society to derive a conception of social justice" in schools.
MORE: Professor proposes 'mathematx' to fix pro-human bias in math
MORE: New tool checks syllabi for gender, racial equity
IMAGE: pathdoc / Shutterstock.com
Like The College Fix on Facebook / Follow us on Twitter