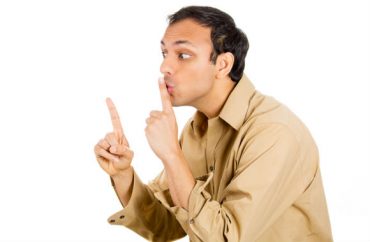 UPDATED
'Scaredy cat bomb-thrower' wants to protect 'the exchange of ideas'
A controversial "queer theory" and politics professor will gladly tell you about Israel's grotesque experiments on Palestinians, as long as it's inside a classroom.
Should you attempt to document her dubious words and share them in public, though, get ready for a lawsuit or a brawl.
For the past few months Rutgers University's Jasbir Puar has been ordering the venues in which she speaks to prevent the recording of her remarks, most recently at Dartmouth College on April 30.
Though the Gender Research Institute at Dartmouth (GRID) initially said "a copy of the recording would be available shortly" with Puar's remarks, it later clarified to The College Fix that this copy would never see the light of day outside one section of the Dartmouth library.
It's not illegal but don't record
Puar teaches and writes about topics such as "gay and lesbian tourism," "homonationalism" and the Israel-Palestine conflict, where she has proven most controversial in speaking on other campuses.
At Vassar College in February, she accused Israel of conducting scientific experiments on Palestinians and harvesting their organs, according to Legal Insurrection.
Known antisemite & prof at @RutgersU Jasbir Puar threatens legal action if audio released https://t.co/DDzO5xzO3I pic.twitter.com/JAW9OrvHZp

— دودول طلا (@lievan_tem) March 11, 2016
Prior to Puar's speech, the Vassar professor introducing her asked the audience to "refrain from recording this evening's proceedings, in the spirit of congeniality and mutual respect," while conceding it was not illegal to record Puar's talk, said Legal Insurrection, citing an account provided by the Vassar pro-Israel group Fairness to Israel.
The professor reportedly said that recording Puar would harm "the exchange of ideas."
The pro-Israel magazine The Tower claimed that Puar "threatened legal action against anyone who would make an existing audio recording of her Vassar lecture public," in response to a person who asked her for a copy to settle a heated Facebook argument on her lecture.
The incident dogged Puar when she was scheduled to speak at Fordham University three weeks later.
Fordham reversed itself and denied her no-recording request after the New York Daily News editorial board asked the university about it. Puar ended up canceling her speech.
The editorial board called her a "scaredy cat bomb-thrower" who was afraid of the public hearing her "academic mumbo-jumbo and searing indictments of Israel that bleed into anti-Semitism."
'Available shortly afterwards' … if you visit this building
With her reputation growing, Puar's April 30 appearance at Dartmouth intrigued a student who wanted to record her panel discussion on "feminist ecologies."
Student Matthew Goldstein accused GRID Director Annabel Martin of "threatening him with force" when he started filming the panel and calling the police when he refused to stop, The Dartmouth reported. A spokeswoman denied that anyone was "threatened with force or physically restricted" at the event. Goldstein did not return a request for comment.
Martin accused The Dartmouth of "yellow journalism" and defamation in a post on the GRID website responding to her portrayal in the article. She justified Goldstein's treatment because "only Dartmouth College had authorization from our guests [panelists including Puar] to record the event," promising a recording "would be available shortly afterwards" anyway.
The GRID director was choosing her words carefully, as The Fix learned when trying to get a copy.
After GRID told The Fix that its website would answer all questions about Puar's talk, despite no recording of the event being posted there, GRID said in a followup email that its "media release agreements with our guests only allow for internal Dartmouth use. Hence, it won't be on the internet."
GRID repeatedly declined to say why Puar did not allow herself to be recorded for public use.
'Israeli Occupation Forces' are behind the experiments, says transcript
On May 13, Independent Dartmouth blog Dartblog posted a transcript of Puar's remarks at GRID.
In her speech, Puar continued to argue that the Israeli Defense Forces are part of Israel's experiments on Palestinians and that they shoot to maim.
"Medical personnel in both Gaza and the West Bank reported mounting evidence of shoot to cripple practices of the IDF, more accurately called the Israeli Occupation Forces, noting an increasing shift from using traditional means such as tear gas and rubber bullets, rubber coated metal to disperse crowds to firing at knees, femurs or aiming for their vital organs."
This is part of Puar's larger argument that Israelis are harvesting Palestinian bodies for organs and for experiments, a claim with anti-Semitic roots.
Dartmouth's Jones Media Center told The Fix that it only provided the equipment for the university's internal recording of the event, deferring questions to the university's Media Production Group, though it later clarified it held the actual recording.
Jones Media Center employee Helmut Baer did forward The Fix a message from an unidentified employee: "We are awaiting the physical audio CD of the panel discussion as it is processed for arrival here at JMC. We as yet do not have it, but expect it will arrive sometime very soon. It will not be available via a link, but will be on a physical CD that will have to be used here in the center (non-circulating, in-house-use only)."
The Media Production Group deferred questions to Dartmouth spokeswoman Diana Lawrence, who told The Fix: "Professor Puar has only authorized the use of the recording for internal educational purposes. Please contact Professor Puar for any additional permissions."
Puar did not respond to a request for comment by The Fix.
UPDATE: Independent Dartmouth blog Dartblog released what it called a full transcript of Puar's remarks at the April 30 GRID event. The article has been amended accordingly.
Like The College Fix on Facebook / Follow us on Twitter
IMAGE: pathdoc/Shutterstock