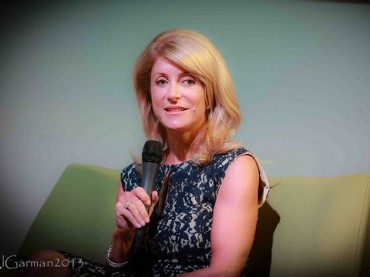 OPINION
Most know Democrat Texas State Senator and governor-hopeful Wendy Davis as the "Abortion Barbie." She gained this nickname after her filibuster of antiabortion legislation in Texas last summer during which she remained standing in bright pink sneakers for hours without a break, food or drink.
Davis' popularity grew as people learned of her rags-to-riches background in which she claimed to have lived in a trailer park and raised her daughter as a single, already-divorced teen mom prior to attending Harvard Law School. It's part of her campaign platform, the one she's using to woo voters – especially the Lone Star state's female voters.
Turns out, her overcoming adversity narrative isn't entirely accurate. Yes, she struggled some, but she also exaggerated about those struggles, according to an expose recently published by the Dallas Morning News.
The story, written by political reporter Wayne Slater, has sent shockwaves through Texas and the nation, as Democrats' and feminists' current darling has lost some of her pink sparkle.
Here's the facts: Davis did not divorce her first husband until age 21, not 19 as she claimed, and she only lived alone with her daughter in a trailer for a few months, not an extended period of time.
Quite soon after her first divorce, Davis married her second husband, attorney Jeff Davis – 13 years her senior – who eventually took out a loan against his 401(k) to help pay her way through college and Harvard Law School and support her daughter, as well as another they had together.
When the couple divorced in 2005, he received custody of the two girls, and she paid child support, the Dallas Morning News reported. What's more, she left him right about the time he made the final college loan payment, Slater ascertained by interviewing the politician's ex-husband.
In response to the report, Wendy Davis has dismissed it as a smear campaign by her Republican gubernatorial challenger, Greg Abbott, and said she just needs to pay more attention to detail when she tells her story.
"We're not surprised by Greg Abbott's campaign attacks on the personal story of my life as a single mother who worked hard to get ahead," she said. "But they won't work, because my story is the story of millions of Texas women who know the strength it takes when you're young, alone and a mother."
But she wasn't alone. She had family to live with in the trailer as a teen mom, and she had an older man who swooped in to support her throughout college and her early career as an attorney, then raise her children when she wouldn't.
This is the opposite of what feminism stands for, isn't it? Or maybe this is what feminism stands for: take what you can, when you can. Be aggressive. Be ruthless. Lie if you have to. Climb the ladder at any cost.
The sad part is, her story does have inspiration – she just chooses to ignore the parts that actually would woo Texas women to her cause.
The fact that she chose life as a pregnant teen, and had her daughter at a young age, would resonate far more with voters than "Abortion Barbie." She took responsibility for her actions as an individual facing adversity, and gave life to the voiceless. That is more inspiring to me as a young woman than the story she now touts.
But somewhere along the way she got selfish, and now she is trying to exploit her past in order to seek the sympathy of voters to further her own agenda and gain another career advancement.
These may be minor details of her life that were not all clear, but it speaks to her character and integrity, which will affect her job performance as well.
If I lived in Texas, I'd vote for Abbott.
College Fix contributor Katie Jones is a student at the University of Arizona.
IMAGE: Al Garman/Flickr
Like The College Fix on Facebook / Follow us on Twitter