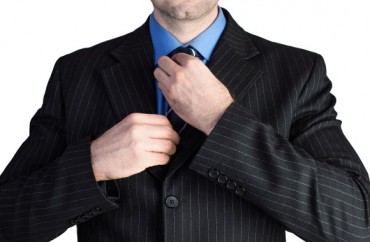 In today's world, many young men live in a paradigm that celebrates no-strings-attached sex, suggests women would be offended if a man held the door open for her, and dismisses any notion that males and females are created and designed differently and are meant to complement each other.
But some young men refuse to be swayed by progressive pressures, and instead allow women to be cherished, honored and respected. Indeed, two young men so exemplify these traits and more they have been tapped as the 2016 winners of the Network of enlightened Women's annual "Gentlemen Showcase."
Meet Andrew Sund, a 20-year-old Florida State University senior double-majoring in political science and economics, and 22-year-old Gabriel Nadales of Los Angeles, a campus activist for conservative and libertarian philosophies. The men have been selected as Gentleman of the Year by NeW, which aims through its contest to recognize and honor young gentlemen and prove to America they do exist.
"Despite what you may have read in the news lately, many young men are polite, act with integrity, and treat everyone with the respect they deserve. We want to honor those young men — and encourage more of them," according to NeW, which educates college women on conservative values and emboldens them to speak out on campus through its chapters across the nation.
Sund and Nadalas were chosen from among 100 nominees in the "college" and "under 30" categories, respectively. More than 28,000 votes were cast.
Andrew Sund
Sund was nominated by fellow College Republican member and friend Ashley Odham, who described him as chivalrous, kind, funny, opinionated and fearless.
"He always has a smile on his face. He makes everyone around him feel important. Andrew lives his life to serve others. He is one of the most selfless men you will ever meet," Odham said in nominating her friend.
Sund, in an interview with The College Fix, said that as the son of a pastor he was raised to see humanity in a special way.
"There is an understanding, there is a way to treat women with respect, whatever society says is appropriate to do," he said. "We have a calling to honor Christ in our actions and in everything we do, and I try to follow that."
"That may not be the most popular path on our college campus but that is the path I have chosen to take."
Sund said he does not open doors for women because he thinks they cannot do it for themselves, but rather he sees it as relationship building and "investing in other people."
As part of his award, Sund's charity of choice — Compassion and Mercy Associates — will be given a $1,000 donation. Sund said the missionary work the group does is near and dear to his heart.
"The work they do is centered on bringing freedom to people, whether that is economic freedom in Africa teaching locals how to fish … or fighting sex trafficking and human trafficking, or helping refugees — giving them political freedom while also focusing on understanding true freedom in a relationship with Jesus Christ," Sund said.
Gabriel Nadales
For Nadales, a field representative with the Leadership Institute and outreach director for the California Freedom Project, his path to the gentlemanliness award has a unique twist.
In high school, he was a progressive leftist activist. He said in an interview with The College Fix that one time he protested his high school's boys vs. girls day by wearing a tutu and shirt declaring "this is what a feminist looks like." In retrospect, Nadales said he was being foolish.
"I had a sign that says, 'When you pit men against women you are creating a society of hatred against each other,'" he said. "I thought at the time that women were getting the short end of the stick because I have always cared for women — but at the time my solution was self-hate and gender-hate against men."
Now he sees the high school contest as just a good time.
"The event was to tease each other and have fun, it was not to create an environment of sexism, but to create an environment where we were comfortable with our differences as men and women," he said.
Nadales' new version of respecting women is allowing them to make their own choices.
"What does a male feminist look like today? It can look like anything. It's not necessarily about what you are advocating for, it's freedom for women to do what they want," he said. "If they want to go to work, go to work. If they want to stay home, then stay home. My problem with the feminist movement today is they want women at work and if anyone chooses to stay at home they are no longer feminists."
Nadales was nominated by his girlfriend Natalie Ojeda, who described him as fiercely loyal and a family man. His $1,000 donation will be directed toward Los Angeles Children's Hospital, where he takes his niece for Spina bifida treatments.
"When she was born, they said she might not last more than a few months," Nadales said. "She is turning 4 next month. I am very grateful to the Los Angeles Children's Hospital."
Like The College Fix on Facebook / Follow us on Twitter
MAIN IMAGE: Shutterstock