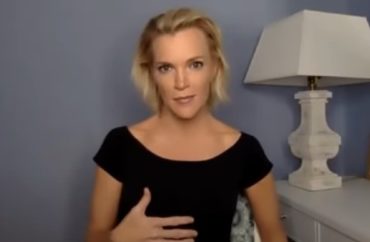 School shared an article that blamed white parents for racism
Political commentator and former Fox News host Megyn Kelly announced on her podcast Monday that she plans to pull her kids out of New York City schools. Kelly has two sons and a daughter, all under the age of 12.
"The schools have always been far-left," Kelly said on her podcast on Monday. "But they've gone around the bend," she said.
Kelly said that an article, twice circulated among a diversity group at her sons' school, was a final straw for Kelly. (From the description Kelly provides, it appears to be a group made up of administrators, teachers and parents that want to work on issues of diversity at the school).
The opinion article comes from Nahliah Webber, the executive director of the Orleans Public Education Network.
White kids need "reform," Webber explained in the Education Post. "This time if you really want to make a difference in Black lives—and not have to protest this shit again—go reform white kids," Webber said, italicizing her central argument.
"Because that's where the problem is—with White children being raised from infancy to violate Black bodies with no remorse or accountability," she argued in the opinion piece. It's titled: "If you really want to make a difference in Black Lives, Change How You Teach White Kids."
'After years of resisting it, we're going to leave."@MegynKelly describes why she pulled her kids out of their NYC schools – and she, @GlennLoury and @Coldxman Hughes discuss how "woke" leftism has taken over schools. Listen below, download here: https://t.co/F96HgI7HIW pic.twitter.com/Wljrlq7azf

— The Megyn Kelly Show (@MegynKellyShow) November 16, 2020
Webber explained the issue:
The system that killed George Floyd and the system that raised and educated the cop who killed him are the same. And in the same way that folks are tired of the viral Black death—protest—fake trial—acquittal—rinse and repeat cycle, I am tired of folks acting like there's no direct connection between the schools where White children sit and the street corners where they choke out Black life. There's a George Floyd in every school where Black children learn. Black children are screamed at, berated, surveilled and searched in schools. Black children are slammed and dragged, kicked and prodded in classrooms. Black children are denied an education and disrespected because of their culture. Black children are groomed for containment. We've got children walking on tape with hands over their mouths like prisoners in training.
Kelly explained on her show that what really offended her was the demonization of white people and the implication that her own kids, by default, harbored racist ideology.
Webber said:
Black children are suspended, detained, "demerited" and isolated in schools for trivial things every day. And there's a killer cop sitting in every school where White children learn. They hear the litany of bad statistics and stereotypes about "scary" Black people in their classes and on the news. They gleefully soak in their White-washed history that downplays the holocaust of Indigenous, Native peoples and Africans in the Americas. They happily believe their all-White spaces exist as a matter of personal effort and willingly use violence against Black bodies to keep those spaces white.
Webber called on the federal government to "commission studies on White neighborhoods that produce and insulate anti-Black physical, economic and political violence" and "(s)chool reformers need to lobby, plot and plan on how to disrupt school systems that produce, protect and reward White violence."
"I have to tell you, it's heartbreaking," Kelly said on her podcast, describing her reaction to what the school had promoted.
"Which boy in my kid's school is the future killer cop, is it my boy?" Kelly asked rhetorically.
"Because I really don't believe they are in there," Kelly said.
MORE: NJ high school wonders why some are upset at junior class BLM fundraiser
IMAGE: Adam Carolla/YouTube
Like The College Fix on Facebook / Follow us on Twitter