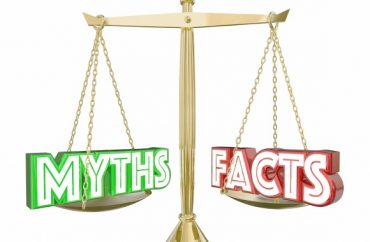 UPDATED
'Working in a biased environment, we successfully sugarcoated utter nonsense with a combination of fashionable moral sentiments and impenetrable jargon'
Using pen names and fake citations, Portland State University philosophy professor Dr. Peter Boghossian and mathematician Dr. James Lindsay collaborated to write and submit their hoax paper, "The Conceptual Penis as a Social Construct," for publication in an academic journal.
The paper, published this month in the peer-reviewed Cogent Social Sciences, blames the conceptual penis for causing climate change and raping empty spaces through "manspreading."
Reviewers loved it, giving the paper high marks. One commented that it was "sound," and even praised it for capturing "the issue of hypermasculinity through a multi-dimensional and nonlinear process." Another marked the paper "outstanding" in every applicable category.
This despite the fact that Boghossian and Lindsay say they intentionally tried to make the 3,000-word article as incoherent as possible using jargon and esoteric terms coated with dogma considered sacrosanct by gender studies ideologues.
"After completing the paper, we read it carefully to ensure it didn't say anything meaningful, and as neither one of us could determine what it is actually about, we deemed it a success," they explained in Skeptic magazine.
In interviews with The College Fix, the scholars said the hoax illustrates how academe has traded respectability for ideological crusades.
"The academy is overrun by left-wing zealots preaching dangerous nonsense," Boghossian said. "Viewing the university as an ideology mill, these ideologues indoctrinated an entire generation of students into postmodernism and relativism."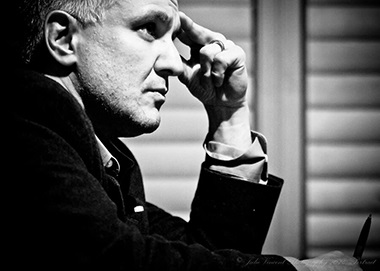 Boghossian (pictured) said the uncritical acceptance of these ideas is what he finds most concerning.
"They've taught students to turn off their rational minds and become moral crusaders," he said. "Consequently, they've made a mockery of our institutions, jeopardized the legitimacy of the academy, and done a grave disservice to the intellectual lives of their students."
Lindsay, author of "Everybody Is Wrong About God," criticized social justice ideologues for behaving like religious fundamentalists.
"Much like members of a zealous church or religious cult, argument and persuasion no longer work to convince many of these people," he told The College Fix. "While an event like this will be unlikely to stop them, it can put a significant crack in the intellectual edifice they are using to protect and promote their ultimately morally motivated beliefs."
When asked if the hoax could be perceived as misogynistic, Lindsay (pictured) rejected the notion.
"It's utterly unclear to me how it can possibly be sexist to lampoon the fact that a moral prejudice against men constitutes an act of prejudice against women," he said. "Certainly, we've stereotyped, but we didn't stereotype women. We stereotyped the linguistic and moral styles present in some corners of academic gender studies, which we assume is a highly gender-diverse field of thought, per their own firmly stated beliefs."
Boghossian added that ideologically motivated critics often turn to ad hominem attacks when they are unable to address their concerns in a substantive manner.
"If you don't like something, just call it sexist or racist," he said.
Elaine Devine, a spokesperson for Cogent Series, said in an email to The College Fix on Monday that the matter is under review.
"We are currently investigating the publication of this paper and will be commenting on it once we have had the opportunity to look into this thoroughly," she stated.
In their paper, Peter Boghossian (aka Peter Boyle) and James Lindsay (aka Jamie Lindsay) argue that the penis should be "understood not as an anatomical organ but as a gender-performative, highly fluid social construct."
Toxic hypermasculinity derives its significance directly from the conceptual penis and applies itself to supporting neocapitalist materialism, which is a fundamental driver of climate change, especially in the rampant use of carbon-emitting fossil fuel technologies and careless domination of virgin natural environments.
The hoax was inspired by Dr. Alan Sokal, a professor of physics at NYU who in 1996 published a phony paper in a cultural studies journal to mock the legitimacy of postmodernism.
Seeing how far they could push the boundaries in 2017, Boghossian and Lindsay liberally used fake sources for references, many coming from algorithmically generated citations.
Despite being first turned down by NORMA: International Journal for Masculinity Studies, they were referred to Cogent Series in the rejection letter: "We feel that your manuscript would be well-suited to our Cogent Series, a multidisciplinary, open journal platform for the rapid dissemination of peer-reviewed research across all disciplines."
Boghossian and Lindsay, in their article in Skeptic, say the hoax was not created to target Cogent Social Sciences or any journal in particular. Instead, they point to the systematic problems of credibility in the peer-review process in literature from certain academic fields. They diagnose the malaise as emanating from "morally driven fashionable nonsense" and the problem of pay-to-publish journals.
"Working in a biased environment, we successfully sugarcoated utter nonsense with a combination of fashionable moral sentiments and impenetrable jargon," they wrote. "Cogent Social Sciences happily swallowed the pill. It left utter nonsense easy to disguise."
MORE: The greatest academic hoax in over 20 years gets published
Editor's Note: This article has been updated to include a statement from Cogent Series.
Like The College Fix on Facebook / Follow us on Twitter
IMAGES: Main-Shutterstock; Inside middle-Julie Vincent Photography; Inside bottom-James Lindsay
Like The College Fix on Facebook / Follow us on Twitter