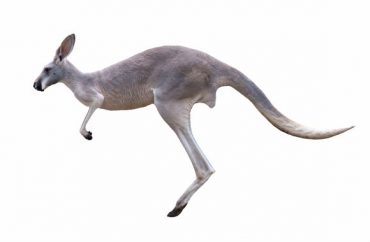 Did you know that hypothetical situations about jumping are evidence of intolerance?
Three University of Wisconsin-Madison students of Mexican heritage filed "hate and bias" incident reports against their statistics professor for an exam question that featured kangaroos, The Badger Herald reports.
Here's the question:
The federal government plans to build a wall with height 6.5 feet along the U.S.-Mexico border to prevent kangaroos from jumping into the county. The project manager wants to know how high the kangaroos can jump. Ten kangaroos are randomly selected and each of them is tested for the jump heights …
Esmeralda Tovar, Alan Meza and Cesar Andrez Aguilar said the border-wall example should not have been used in a test, and they seem to think "kangaroos" is a slur against their people. As Aguilar said:
When I saw the word "kangaroos," it suddenly felt humiliating — it was humiliating for the people, the little kids that sacrifice their lives trying to make it across the border. It dumbfounded me.
Mexican-American students file hate, bias reports for 'border wall' exam question https://t.co/Y5OxOb2Tnq pic.twitter.com/juB1OHcI9g

— The Badger Herald (@BadgerHerald) April 20, 2017
Meanwhile, Meza is accusing the entire statistics department of insensitivity since it reviews exam questions as a whole. (The students' professor has already apologized to the class.)
As is common with bias response teams, a university "bias response and advocacy coordinator" arranged for multiple statistics instructors to apologize to the students, according to the Badger Herald.
The entire department and the chair will also meet with Tovar to discuss their insensitivity toward her.
h/t Badger Pundit
Like The College Fix on Facebook / Follow us on Twitter
IMAGE: Anan Kaewkhammul/Shutterstock