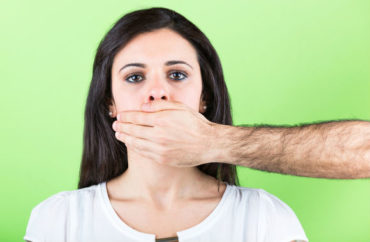 Instructed to speak less directly and more euphemistically
Don't "apologize" to customers. Don't tell them it's "no problem" to handle their concerns. Don't even use the word "but"!
These are some of the trigger words that Michigan State tells student employees to avoid, according to a presentation documented by Campus Reform.
MSU Facilities Manager Sheena Ballbach laid out the no-nos and the replacement terms for Service Center employees at a mandatory training on "Inclusive & Culturally Sensitive Service to Residents & Guests" this month.
Some of them are predictable on a college campus: Don't misgender people (ask for names). Don't use gendered terms such as "sir" and "ma'am." Call individuals "they," regardless of grammar.
Others seem to come out of left field on Ballbach's chart of "triggers" and "calmers."
"I apologize" is offensive, whereas "I am truly sorry" is not. (Maybe some customers can't understand four-syllable words.) "It's our policy" should be "here's what we can do." Never start a sentence with "but" – it should be "and."
Even the standard "no problem" should be "you're welcome, it was my pleasure," according to Ballbach, because the former implies the customer is "an inconvenience to you."
In other words, student employees are instructed to speak less directly and more euphemistically.
Eduardo Olivo, assistant director of diversity, equity, and inclusion, promoted MSU's official ideology in a different presentation: "We all know" the gender binary is a "social construction," students from "minoritized communities" are "victims of oppression systems" and feel "powerless," and black people are "considered a threat" because of their skin color.
MORE: Appeals court rules against USC students for 'triggering' people
IMAGE: William Perugini/Shutterstock
Like The College Fix on Facebook / Follow us on Twitter