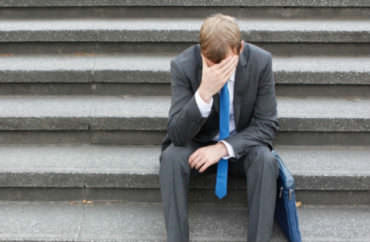 President claims it has a 'long record of supporting freedom of speech'
It should be beyond clear to public universities by now they have no legal grounds to reject speakers they dislike when they make their facilities generally open to the public.
Michigan State University decided that sucking up to an ignorant mob was more important than following its First Amendment obligations, and it waged a losing court battle to keep the white nationalist Richard Spencer off campus.
In order to settle a lawsuit by Spencer supporter Cameron Padgett, the administration has agreed to let Spencer's National Policy Institute hold an event March 5, when students are gone for spring break.
President Lou Anna K. Simon wrote in a blog post Thursday that the university settled the lawsuit "to ensure that the event occurs on a date and at a venue that minimizes the risk of violence and disruption on campus."
Keep in mind that another university that tried to block Spencer, Auburn, cited the same fear of violence. It was swiftly swatted down by a federal judge who said Auburn "presented no evidence that Mr. Spencer advocates violence."
The threat to "public safety" that Simon fears comes from violent leftist groups, who believe the proper response to speech they dislike is real violence.
It is the heckler's veto, and Michigan State succumbed to it until it became clear it couldn't beat a First Amendment lawsuit.
Simon's blog post claims the school's doomed attempt to challenge settled law is not a blemish on its "long record of supporting freedom of speech":
As a public institution, it is for us both a legal and constitutional obligation, but because academic freedom is so closely connected, it also is an institutional commitment. Here, ideas—instead of people—are meant to clash.

Words can wound, however, and we hope that Spartans not only treat others with respect, but support one another when any of us is disparaged based upon who we are. Our diversity makes us better, and Michigan State's core values of quality, inclusiveness and connectivity are strengthened by their linkage.
Simon did give her impressionable students wise counsel when she told them to simply ignore the Spencer spectacle, rather than "give this group the attention they seek" – as she did by refusing to let him speak in the first place. This is an example of the Streisand Effect.
Strangely, Simon then told students to embrace the identity politics of having matriculated at Michigan State.
The university has earned some free-speech credibility in the past, refusing to disinvite conservative columnist George Will after he wrote a column criticizing how colleges define sexual assault. Simon wrote then:
Great universities are committed to serving the public good by creating space for discourse and exchange of ideas, though that exchange may be uncomfortable and will sometimes challenge values and beliefs. There is no mandate to agree, only to serve society by allowing learning to take place. If universities do not hold onto this, we do not serve the greater good. Because next time it will be a different speaker and a different issue, and the dividing lines will not be the same.
She has apparently changed her mind since then by imputing violence to Spencer based on the content of his words.
Padgett's lawyer Kyle Bristow told The Washington Post that the settlement "stabs at the very heart of left-wing censorship in academia. I look forward to procuring many more legal victories like this one in the years to come."
The Spencer booster agreed to pay a $1,650 rental fee and get up to $2 million in liability insurance for the event, but the university will pay his lawyer $27,400, according to the settlement.
Michigan State will pay for police at the event, but Padgett is not allowed to host a "rally or similar event" related to Spencer's speech.
Read Simon's blog post, the settlement and Post story.
IMAGE: Happy Stock Photo/Shutterstock
Like The College Fix on Facebook / Follow us on Twitter