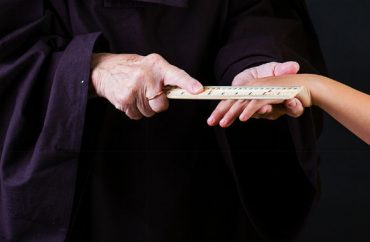 Nearly six dozen students punished for disruptive behavior
Middlebury College has completed the sanctions process against the dozens of students who disrupted Charles Murray's speaking event on campus earlier this year. The sanctions include probation but not suspension or expulsion.
On May 23rd, Middlebury announced that the discipline proceedings against the students had closed. All told, 67 students received sanctions from the college, "with sanctions ranging from probation to official College discipline." The lattermost results in "a permanent record in the student's fie."
The sanctions come after a several-month-long investigation into the disruptive events surrounding Charles Murray's appearance on campus, part of which involved a violent mob that sent a Middlebury professor to the hospital. College investigators "reviewed photographic and video evidence of events and gathered multiple eyewitness statements and other accounts" and "looked into the physical confrontation that occurred after the event on the sidewalk and parking lot outside Wilson Hall." These investigatory efforts provided the basis for the school's ultimate sanctions decision.
Forty-one students received sanctions from the College administration for participating in the first stage of the disruptive protest in Wilson Hall. The remaining 26 students, who faced more serious consequences for actions in the hall and outside the building, were sanctioned by the College's Community Judicial Board, which held group and individual hearings in May. The Community Judicial Board is empaneled from a pool of trained community members and, when hearing a case, consists of up to four students, two faculty members, and two members of the staff…

Separately, the Middlebury Police Department (MPD) today announced that it had concluded its investigation into the violence that took place following the event as Murray and Professor Allison Stanger left the building. The department said it has been unable to identify any specific individual responsible for the injuries sustained by Stanger. MPD also said it had established that as many as eight masked individuals were in the area and used tactics indicating training in obstruction. Further, the department said that while it had identified a number of other people who were in the crowd of more than 20 people outside the event venue, "on consultation with the Addison County State's Attorney it was determined that there was insufficient information to charge any specific person who participated in damaging the car or interfering with or blocking the car's progress as it exited the parking lot."
MORE: Speech that incited mob at Middlebury College was objectively moderate, research finds
Like The College Fix on Facebook / Follow us on Twitter
IMAGE: Shutterstock