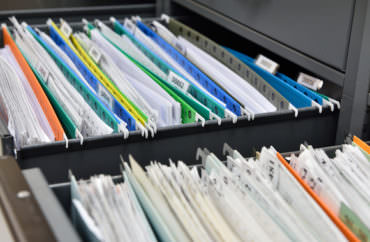 Activist receives letter in permanent file
Middlebury College recently disciplined one of its students after she published an evidence-free list of alleged student rapists, naming specific Middlebury students without providing any verification at all for the claims made against them.
Elizabeth Dunn has been disciplined "in the form of a letter in [her] file," according to the school newspaper, The Middlebury Campus.
"Official college discipline is a permanent attachment to a student's file and must be reported if a student is asked whether they have received college discipline," the newspaper reports. "It is also reported to the parents and guardians of the student."
Dunn was sanctioned "for violating the respect for persons policy and obstructing a Title IX investigation (i.e. not sharing the names of survivors)," she told The Campus.
Previously Dunn stated that she was facing possible suspension or expulsion. A petition that circulated last month demanded that Dunn receive no sanctions from the college whatsoever.
Dunn made headlines at the end of last year when she published a list of alleged rapist on her Facebook page, explicitly calling out numerous Milddlebury students by name and accusing them of sexual assault. Dunn provided no evidence to support the accusations and did not appear to take any steps to verify the claims of assault.
One young man whose name was on the list ended up contemplating suicide and had to seek professional help for the stress caused by being publicly accused on the basis of no evidence.
Middlebury was the site last year of a violent anti-free-speech mob that arose in protest of political scientist Charles Murray's visit to campus. That mob ended up putting a teacher in the hospital and causing property damage. Nearly six dozen students were sanctioned by the university as a result.
MORE: Student faces expulsion after publishing evidence-free list of alleged campus sexual assaulters
IMAGE: Shutterstock
Like The College Fix on Facebook / Follow us on Twitter