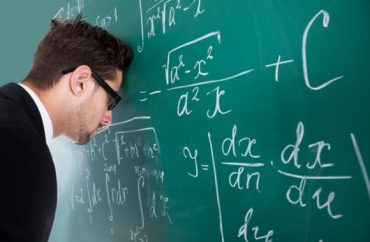 Two Midwestern lawmakers hoping to take down tenure have filed legislation that would eliminate the practice in their respective states.
However, unsurprisingly, the proposals in Missouri and Iowa face backlash from the academic community, which alleges the measures are an attack on academic freedom.
In Missouri, state Rep. Rick Brattin is sponsoring a bill that would prohibit public universities from awarding tenure "to any person who is hired by such institution for the first time on or after January 1, 2018." The legislation, the Republican said, won't infringe on professors who have already earned tenure.
Included in House Bill 266, the tenure provision is part of a broader bill aimed at improving transparency in public higher education and requires Missouri's universities to post informational data on the cost and job prospects of degree programs.
In a phone interview with The College Fix, Brattin called tenure a "completely outdated system," adding he doesn't buy the argument that ending the practice will affect the ability to recruit qualified professors.
"And I know the people that are against anything like that say that, 'Well you wouldn't be able to find talent.' Well, that is absolutely ridiculous," he said. "There are numerous professors that would love nothing more than to have the ability to teach at a four-year institution that would do tremendous work and teach kids outstanding."
In Iowa, state Sen. Brad Zaun's legislation goes a step further, proposing to dissolve tenure altogether. If passed, Zaun's bill would prohibit "the establishment or continuation of a tenure system for any employee" at universities governed by the Iowa Board of Regents. The board oversees the University of Iowa, Iowa State University, and the University of Northern Iowa.
"My thoughts are obviously to end tenure," Zaun, a Republican, told The Des Moines Register earlier this month. "I think the university should have the flexibility to hire and fire professors and then I don't think that bad professors should have a lifetime position guaranteed at colleges. It is as simple as that."
Brattin shared similar sentiments. He said, like with any other job, he thinks professors should have to prove what they're doing and why they should be holding the job they have.
"What other profession in the United States would you have this sort of protection — have a guaranteed lifetime job," he said. "You're going to come up pretty short if you try to research that."
But those in the academic community say the two pieces of legislation are off track. The American Association of University Professors went so far as to refer to them as "a concerted attack on academic freedom."
"Academic tenure safeguards academic freedom and higher education's contribution to a functioning democracy," the organization said in a statement. "In today's political climate, with academics and independent media under attack, what is needed is certainly not less due process or fewer protections for open debate, dialogue, and research."
But the argument that eliminating tenure would curb academic freedom is one Brattin finds invalid.
"If you're doing what you were hired to do and doing research that you're hired to do, what worry do you have," he said.
And given higher education's drive for STEM — Science, Technology, Engineering and Math — education, Brattin questioned what kind of academic freedom professors need when teaching such courses.
The Iowa City Press-Citizen reports that numerous campus leaders have spoken in defense of tenure following introduction of Zahn's legislation in Iowa.
At the University of Northern Iowa, the interim and incoming presidents told faculty in a joint memo that tenure is "a central component to our ability to maintain high quality learning on the campus."
Bruce Harreld, president of the University of Iowa, sent a similar message to faculty at his institution.
"Freedom to push these boundaries is critical and should never be impeded," he wrote in a statement. "This freedom is indispensable to our mission of contributing to the common good through our research, scholarship, and creative endeavor, and to ensuring our students' freedom to learn."
While Republicans hold the power in Iowa's General Assembly, The Press-Citizen reports "it seems unlikely [Zaun's] bill will make it through the legislative process" noting it doesn't have the support of important GOP officials, including Bruce Rastetter, president of the Iowa Board of Regents.
"We recognize the concern about merit-based evaluations addressed in the bill, however the Board of Regents understands the role of tenure," Rastetter told The Des Moines Register. "We oppose this bill, and I look forward to meeting with Sen. Zaun to hear his thoughts."
Opposition from campus leaders in Missouri seems to have been mum, but a hearing on Brattin's bill hasn't been scheduled in the Missouri House. However, the representative said he believes there will be one held this session, adding a number of his colleagues have voiced support for the legislation.
MORE: Mizzou admits HALF its tenured faculty got permission to shirk their teaching duties
Like The College Fix on Facebook / Follow us on Twitter
IMAGE: Shutterstock