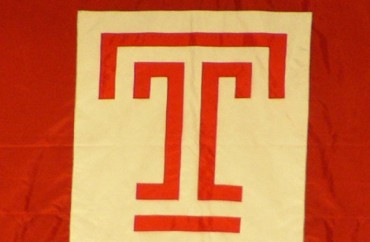 Temple University in Philadelphia is having a "banner" admissions year, according to school officials, roughly one year after the college allowed students to apply without having taken the SAT.
Enrollment is up 9.2 percent from this time last year.
What's more, African-American and Hispanic enrollment is up 22 percent and 26 percent respectively.
The Philadelphia Inquirer reports:
Nearly a quarter of Temple's record 30,000-plus applicants this year did not submit standardized test scores. Nearly two-thirds of them were women, and about the same were minority students.

For years, critics have called the SAT an unreliable predictor of college readiness that discriminates against minority students and those from low-income families.

For Temple, which is in the heart of North Philadelphia, a section of the city where most students are minorities who live in poverty, the decision to go test-optional could prove key. Many students from Philadelphia's neighborhood high schools are finishing at the top of their class but have SAT scores in the 800s, putting them at a disadvantage.

"We cannot ignore the mounting evidence that standardized test scores inject socio-economic bias into the admissions and financial-aid equations," Hai-Lung Dai, Temple's provost and senior vice president for academic affairs, said last summer in announcing the change.

University officials say the new policy has contributed to what's shaping up to be a banner year in admissions at Temple, expected to yield a freshman class well over 4,500.
William N. Black, senior vice provost for enrollment management, says that the average SAT score for those newly enrolled has jumped, from 1122 to 1155.
"At least some of that SAT boost can be attributed to the new [SAT] policy," he claims.
Like The College Fix on Facebook / Follow us on Twitter
IMAGE: sjfst17/Flickr