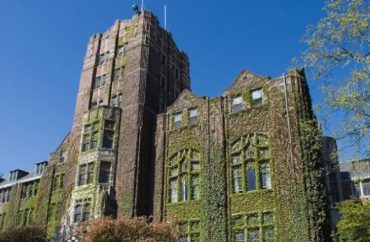 Some minority students at the University of Michigan have apparently felt intimidated by the interior wood paneling found throughout the historic Michigan Union building.
Anna Wibbelman, former president of Building a Better Michigan, an organization that voices student concerns about university development, stated at a student government meeting in late March that "minority students felt marginalized by quiet, imposing masculine paneling" found throughout the 100-year-old building, the meeting's minutes state.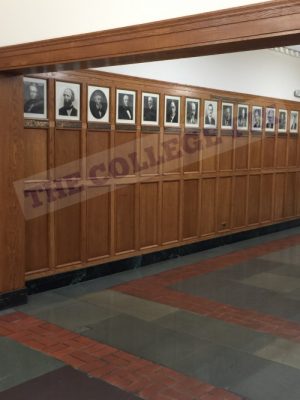 The building, dubbed by campus officials as "one of the University of Michigan's most recognizable landmarks," is set to undergo a massive, $85.2 million renovation project, and as part of that process architects have sought the input and advice of students.
That's because the union houses many offices shared by dozens of student organizations, and Wibbelman made her comments as the student government discussed the latest developments for the renovation project, expected to launch next spring.
The union building, a student center for hosting events and orientation, is expected to see major updates to multiple rooms, changes in the floorplan, and a refurbished courtyard.
Students have voiced their opinion regarding the renovation, weighing in on which rooms will be restored and how the building's floorplan should be redesigned.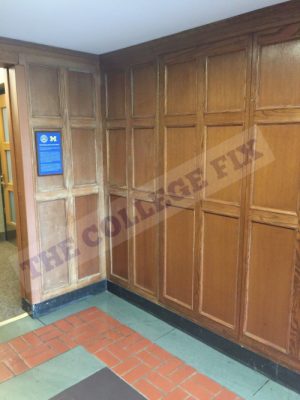 Asked to weigh in on Wibbelman's comments, campus spokesman Rick Fitzgerald stated in an email to The College Fix that "concern about the paneling is not something that has been brought forward to the university as a concern from students, who have been involved with developing this project for several years and through dozens of meetings. Students certainly have expressed a desire that the renovation assures a welcoming, inviting, and student-oriented building. It is their building."
"There is a significant presence of wood paneling on the interior of the building and we expect most, if not all of it, will remain after the renovation," he said.
Current president of Building a Better Michigan, Jazz Teste, stated that Wibbelman's comment wasn't necessarily about the wood paneling.
"I believe it was an off-hand comment about how many students felt marginalized by the quiet nature of the building when they entered," she told The College Fix via email.
Wibbelman could not be contacted for further detail despite repeated requests.
MORE: UMich administration rejects demand for no-whites space on campus
Like The College Fix on Facebook / Follow us on Twitter