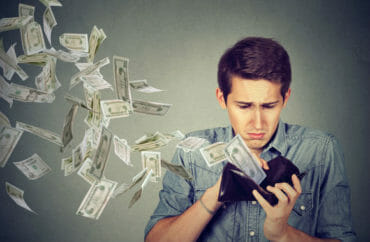 Campus continues to suffer after-effects of liberal activism
The University of Missouri recently announced a fresh round of layoffs as part of its attempts to cope with a near-$50 million budget shortfall, part of an ongoing crisis that has gripped the school since it was overtaken by liberal activists several years ago.
The layoffs come as Mizzou eliminates 155 other non-filled positions, some of them faculty, The Columbian Missourian reports.
Mizzou's troubles have continued since the school was gripped by a wave of racialized progressive protests, with students camping out on school property and accusing the university of racism and discrimination. Those protests resulted in the resignation of the school's president; during the protests, a Mizzou professor, Melissa Click, also threatened a student-journalist and was ultimately charged with assaulting the student. The chancellor of the university also announced his resignation amid the protests.
The near-200 position cuts this year, The Missourian reports, "come on the heels of numerous other strategies aimed at reducing MU's operating budget." Among those strategies: "Last summer, MU eliminated around 300 positions and raised tuition. The cuts announced Wednesday included the non-renewal of about 10 non-tenure track faculty positions, the elimination or consolidation of 12 'underperforming' graduate programs and a 1 percent increase for in-state undergraduate tuition rates."
The university will also cut back in the areas of "travel, sponsorship of community and campus events and the elimination of courses with low enrollment," the paper states.
MORE: Mizzou bloodbath continues: Massive layoffs coming as enrollment craters
IMAGE: pathdoc / Shutterstock.com
Like The College Fix on Facebook / Follow us on Twitter