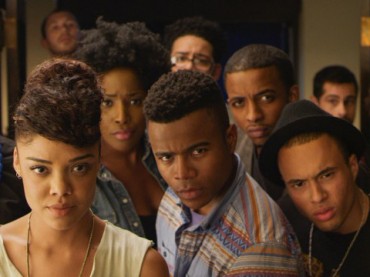 Black student activists have claimed their first scalp of the academic year, that of University of Missouri System President Tim Wolfe, who resigned following a barrage of protests over racial incidents on campus and specific attacks on him.
The Columbia Missourian is the place to go for in-depth coverage of Wolfe's resignation, which came:
a day after the football team at Mizzou (the flagship Columbia campus), including coaches, expressed support for black athletes who had promised to boycott games until Wolfe resigned

a week after a black grad student started a hunger strike to force Wolfe's resignation

a month after protesters mobbed Wolfe's car at Homecoming

two months after the president of the student government claimed that someone in a pickup yelled the n-word at him
The Missourian has a useful timeline of these incidents, as well as Wolfe's resignation speech and responses from political leaders, who all seem to think the black student activists (under the banner #ConcernedStudent1950) were in the right.
Press Conference at 1pm in Traditions Plaza #ConceredStudent1950 pic.twitter.com/wqJZE4tLfe

— ConcernedStudent1950 (@CS_1950) November 9, 2015
But it's difficult to think of what Wolfe could have done differently and still kept the faith of black students, whose grievances were all over the map, according to Robby Soave at Reason:
What were these racist incidents? Someone shouted a slur at the campus's black student government president. Someone smeared feces in the shape of a swastika on the wall of a residence hall. (In a letter announcing his hunger strike, student Jonathan Butler also cited "graduate students being robbed of their health insurance, and Planned Parenthood services being stripped from campus" among the reasons for Wolfe to resign, although these concerns don't really strike me as being tied to race.)

I can understand why students were upset about these things. … Maybe Wolfe was doing a bad job, although it's difficult to say what he should have done differently; is there any policy a university could adopt that would prevent idiots from occasionally yelling immature, insulting things at people on the street?
Offended students are under no pretense now that their activism is just harmless fun, celebrating their self-appointed status as victims, Soave notes:
I'm often told by these skeptics [of the "campus speech wars"] that the actions of outraged students are harmless because they never amount to anything, but this development at Missori [sic] is a significant contrary example.
Meanwhile, activists apparently haven't been appeased, because they are blocking reporters from trying to interview them – not an uncommon occurrence with this generation of campus activists who see any message-mediator as the enemy.
The students at Mizzou have built a human shield to block reporters from interviewing peaceful protesters pic.twitter.com/YCZjuvIZDL

— Benjamin Hochman (@hochman) November 9, 2015
"If you're here to support the students then help keep the press out," a woman just chanted pic.twitter.com/ogA2l5G2xc

— Benjamin Hochman (@hochman) November 9, 2015
Read the Missourian timeline and Soave's post.
Like The College Fix on Facebook / Follow us on Twitter
IMAGE: Dear White People