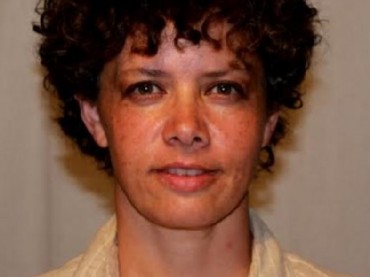 A lawsuit has been filed against the University of Connecticut on behalf of a mixed-race graduate student who claims she was essentially lied to by campus officials, who told her they'd given her a merit-based scholarship, when instead they'd given her a diversity-based one.
The Center for Individual Rights is representing grad student Pamela Swanigan, who claims that her budding career has been tarnished by the misrepresentation, as diversity or multicultural-based scholarships are viewed by potential employers as far less prestigious than merit-based ones.
"My goal is to ensure that students are treated as individuals regardless of race and regardless of other efforts to promote racial diversity," states Swanigan, whose father is black and whose mother is white. "I wanted – and still want – to compete on the basis of my academic abilities just like any other student."
The University of Connecticut declined to comment to The College Fix regarding the litigation.
The lawsuit, filed June 3 in federal court, accuses the university of racial discrimination and claims its administrators defrauded Swanigan by luring her to enroll at the university under false pretenses.
"Although the school told Swanigan she had received a merit-based scholarship, in fact and without her knowledge, it had swapped her award for one in a less prestigious and largely segregated scholarship program intended to increase 'diversity,'" representatives of CIR state.
A university cannot treat students differently on account of race, Terence Pell, President of the Center for Individual Rights, said in an interview with The College Fix.
"The courts have never said that universities can promote diversity after admission with scholarships like this," he said.
CIR alleges in its lawsuit that "in an acceptance letter to Swanigan, the Director of Graduate Studies offered her a merit-based scholarship called the 'Vice Provost's Award for Excellence'… It turned out that no such program as the 'Vice Provost's Award for Excellence' existed at the time she applied."
She agreed in 2009 to attend UConn under the belief she had received the "Vice Provost's Award for Excellence" financial scholarship, when in fact she was secretly awarded the Multicultural Scholars Program financial scholarship, the lawsuit contends.
In 2011, when Swanigan asked administrators whether she could finish earning her degree out of state and retain the unknowingly fictional "Vice Provost's Award for Excellence," she learned it was a fake scholarship and she had actually been receiving the diversity one instead.
"Swanigan was shocked and dismayed to discover that the only award she had been receiving since enrolling in UConn was the 'Multicultural Scholars Program' award," the lawsuit states, adding that complaints to campus officials over the distinction were to no avail.
As a result, CIR is suing UConn to retroactively award the merit scholarship – and the money that comes with it – to Swanigan, as well as any punitive compensation.
"This is about more than one applicant's experience at UConn," Pell stated. "… A scholarship awarded on the basis of race inevitably stigmatizes talented minority applicants, who come to be recognized for their race rather than their considerable academic achievements."
College Fix contributor Dominic Lynch is a student at Loyola University Chicago.
Like The College Fix on Facebook / Follow us on Twitter