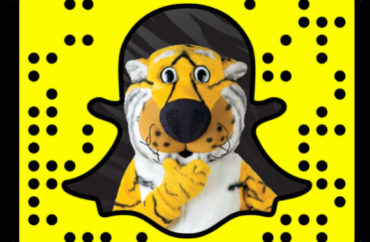 DIY image rehabilitation
The University of Missouri's social media accounts and its threat-warning system face an uncertain future after the university laid off its entire staff responsible for their upkeep as part of a cost-cutting measure.
Leaders of financially troubled Mizzou may also end up serving as their own spokespeople, should the UM System's flagship institution go through another public relations nightmare like its racial protests from a year and a half ago.
"Some of you may ask if the events of November 2015 … didn't occur, would we be in this situation?" UM System President Mun Choi, who was appointed last year, said during a budget address Friday.
"I wasn't here. I don't know. But could things have been done differently? Absolutely," he said.
In a news release Tuesday, the UM System announced the new Joint Office of Strategic Communications and Marketing would take over Mizzou's media relations arm.
The release, which listed now-former Mizzou head spokesperson Christian Basi as its media contact, said the move was the "first in a series of reorganizations and consolidations across the UM System that are expected to streamline operations and free resources that can be reinvested in the university's highest priorities."
Suzette Heiman, journalism professor, is interim executive director for the joint UM System and MU campus communications office.
Snapchat fail
On Monday, Mizzou notified the three remaining staffers at Mizzou Creative that their positions had been eliminated effective immediately, according to the Columbia Missourian. Eleven staffers had previously been laid off.
"We were informed that the department would not continue in its current form," an anonymous member of the office told the Missourian.
In addition to producing the alumni magazine, Mizzou's home page and news.missouri.edu, which produces interest stories about Mizzou research, the team managed Mizzou's official Facebook, Twitter, Instagram, Tumblr and YouTube accounts, as well as the university's emergency threat alert system: MU Alert.
If you're lucky to have the designers, writers, photographers @Mizzou had in-house, it's best not to throw them away when you need them most

— Josh Hughes (@deaghean) June 6, 2017
It was difficult deciding to leave Mizzou Creative. I had some comfort knowing I could go back & visit friends. I'm still torn up by this.

— Josh Nichols (@MrBlank) June 6, 2017
In a phone call Monday, Mizzou Police Department spokesperson Major Brian Weimer told The College Fix that he was unaware of Mizzou Creative's existence. He said the MU Alert "system was up and running" and didn't anticipate any complications to normal operations.
"If there was an incident on campus tonight there would be an alert sent out," Weimer said.
MORE: Massive layoffs coming to Mizzou as enrollment craters
Last month Mizzou's official Facebook page offered students the chance to "takeover [sic] our Snapchat" over the summer. At least one racially controversial photo ended up getting snapped.
Various News Bureau officials including Director Basi and Associate Director Liz McCune did not answer Fix calls Monday. Nor did the emergency management line listed on MU Alert.
The News Bureau was answering calls again Wednesday. Spokesperson Basi told The Fix in a phone call that he couldn't comment on the status of the News Bureau because university marketing and communications "are in the process of restructuring." He declined to confirm layoffs at Mizzou Creative, citing employee privacy.
Axed spokesman still listed as contact
The slash-and-burn process started last week when the UM System laid off much of its lobbying and media relations department, a small part of a planned $8.5 million budget haircut.
The Missourian reported finding mostly empty offices at the University Relations department Thursday. Layoffs included Chief Communications Officer John Fougere and Vice President of University Relations Steve Knorr.
Choi and incoming Mizzou Chancellor Alexander Cartwright, who takes office in August, may be pulling double duty as their own mouthpieces.
"I think we will find that" Choi, Cartwright "and other university leaders will become the most effective voices for the university," Board of Curators Chair Maurice Graham told the Columbia Daily Tribune.
MORE: New Mizzou chancellor calls for 'diversity of thought' 
Leadership's exact plans for the now-handicapped University Relations department remain unclear. The department's staff directory was pulled offline last week.
Despite being laid off, Knorr was still listed on the department's website as its point of contact as of Monday. He did not respond to an email from The Fix Friday asking who was in charge at the office. Assistant Director of Strategic Communications Kelly Wiemann did not immediately respond to an identical query Monday.
Choi confirmed at Friday's livestreamed budget report at Mizzou that the university system was closing its federal lobbying office in Washington.
Board Chair Graham gave a statement to the Missourian that said the staff layoffs were "difficult but needed" and were "designed to result in effective consolidation, improved efficiency and important reallocation of resources and, most importantly, the prudent use of State funding."
Programs and entire departments' eliminations would make up other cost savings. Choi said during the budget address that students who wanted to take a degree programs eliminated on their campus would instead be directed to other campuses.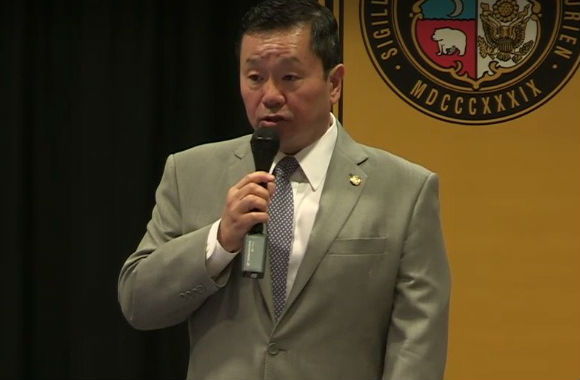 MORE: Mizzou enrollment plunge means several dorms closing
"We have a strong engineering program here on this campus with a strong engineering program down at Rolla," he said, referring to Mizzou's nearest UM System affiliate, Missouri University of Science and Technology. But with collaboration between the two programs, "we're not going to duplicate that at Mizzou." Missouri S&T, he conceded, is a 90-mile drive from Mizzou.
Choi said the system had contracted with a consulting firm to help decide which degrees and programs might be targeted for elimination.
"[I]f it doesn't support academics, research and extension," Choi said, "then we're going to have to ask ourselves, 'is it as important as we think it is?'"
University of Missouri-St. Louis is eliminating its art history major, Choi announced. He declined to name other programs he might eliminate.
MORE: Mizzou accused of racism for proposed ban on megaphones
Faculty Council Chair Ben Trachtenberg requested that Choi engage in a "robust" consultation with the faculty before making any binding decisions on which programs to eliminate.
Choi was asked to characterize his leadership style and compare it to that of former UM System president Tim Wolfe, who was criticized by faculty for coming from a business background.
He said "business practices" were "key" to lowering costs even if he did not identify wholly with a business-driven approach. Choi said. He also said the role of the university should not be to become more "efficient" in "training students," but rather to "provide the best education possible."
"At the end of the day training students is not a business," said Choi.
He said "a great majority" of departures from Mizzou, about 196 positions, would come from layoffs. The rest would come from retirements and normal attrition. Choi said his message to faculty who would be departing is "they did not lose their jobs through any fault of their own."
UPDATE: The headline and body have been changed to include new information about Mizzou cutting its in-house media relations arm and centralizing communications in a new systemwide office.
MORE: Ex-Missouri System president claims it faced 'Ferguson-like event'
Like The College Fix on Facebook / Follow us on Twitter
IMAGES: Mark Schierbecker/Wikimedia Commons, UM System/Livestream