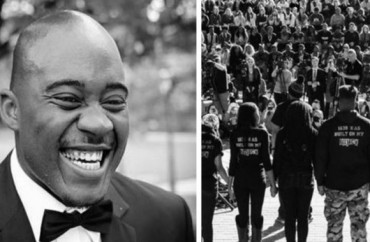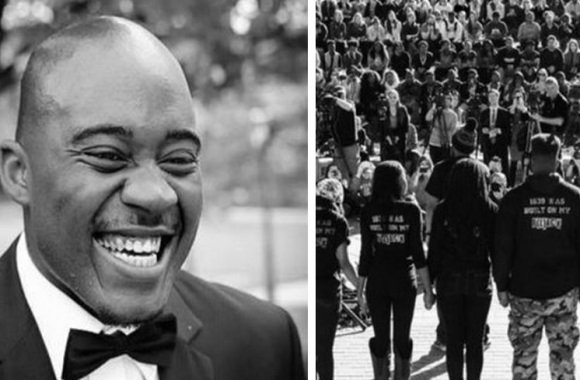 Jonathan Butler, the University of Missouri student who went on a hunger strike to protest the school's racism and (lack of) response to it, and as a result "helped topple the president and chancellor," was the recipient of the Ford Courage Award last evening in Detroit.
"All of our struggles are united," Butler said at the ceremony. "Nobody gets free until we all get free."
Butler is certainly "freer" than most being that he's a member of the one percent; his father, a railroad executive, made over $8 million last year, and his family owns a home worth over $1 million.
Butler, a graduate student studying educational leadership, and other students joined in the protests there. He said the 120-mile treks exposed him to large-scale collective actions for the first time.

"It was inspirational to see all these people come together," he said.

The students began to complain about racism closer to home, including years of racist remarks at college parties. When they felt the administration wasn't listening to their concerns, they began to protest.

Butler decided not to eat until school President Tim Wolfe left office. He hoped it would bring attention to their cause.
RELATED: Report: Mizzou hunger-strike student bragged about stealing, mocked women and poor people
The hunger strike drew national attention and the support of others, including the school's football team. Not only did Wolfe resign but so did school Chancellor R. Bowen Loftin.

Butler attributed the success to all the students who joined in the protest.

"It wasn't just one person," he said. "It was a community effort, people fighting different causes."

He said he was uncomfortable with the attention, which has followed him since the resignations.

He speaks at colleges across the country and, in January, delivered the keynote address at the Martin Luther King Jr. Day observance at the Southern Christian Leadership Conference of Greater Kansas City.
Just a week ago, The College Fix noted reports about fellow Mizzou activists "who were already concerned about Butler as their standard bearer," and as such forked over some rather unflattering information about him.
Among other things, according to Butler's own online writings and videos, he
— stole breakfast from a hotel for two months
— mocked the female manager of said hotel for her "below minimum wage salary"
— castigated an elderly Subway employee
— made a video about "ratchet women"
— sang about "cooking crack cocaine" in another video.
Read the full Detroit News piece.
RELATED: Parents of black hunger striker protesting 'white privilege' own lakeside home worth $1.1 million
RELATED: Missouri system president resigns to quell black students' rage, end hunger strike
Like The College Fix on Facebook / Follow us on Twitter