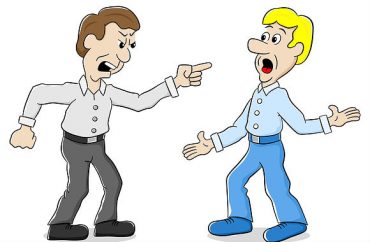 Apologizes for 'the hurt we know this column caused to people'
Columnists who try to "spark controversy" are not welcome at the University of Missouri's Maneater.
The official student newspaper fired conservative columnist Chris Vas on Monday for allegedly provoking anger against it – by sharing his latest column in a left-leaning Facebook group.
Vas's Sept. 12 column on Black Lives Matter, which said the movement should focus on building stronger African-American families, drew complaints after it was posted in the "MU Social Justice Network" group.
The newspaper accused Vas, vice president of the Mizzou College Republicans, of trying to "spark controversy" by colluding with another student to post his column in that Facebook group.
"I went in [to The Maneater office] for edits today and they informed me I was fired for 'coordinating an attack against the maneater' [sic] because my friend posted the story in the social justice Facebook group," Vas told The College Fix in a Facebook message Monday.
Vas has said publicly the Maneater is not posting his columns on social media. He has only written three since joining last month: The others were about transgender bathrooms and Republican presidential nominee Donald Trump.
The Maneater didn't post a single one of my articles on social media but managed to post my firing everywhere ?☕ https://t.co/tdsCD0TsqS

— Chris Vas (@VAAAAAAASSS) September 19, 2016
In his own "behind the scenes" column Monday afternoon, Maneater Editor-in-Chief Jared Kaufman announced Vas's firing.
Though Kaufman said the action wasn't about the columnist's political views, the editor-in-chief said the newspaper staff "regret the hurt we know this column caused to people and communities on this campus."
Kaufman said he had learned "that Vas had coordinated with a friend in the MU Social Justice Network Facebook page to have them post his columns on that page with inciting language.
"We did not dismiss him from our staff over a difference of opinion. We fired him because we cannot have members of our staff actively seeking to spark controversy rather than foster healthy discussions."
Kaufman suggested that the Maneater had been getting heat from readers who thought Vas's column was speaking for the paper as a whole.
The editor-in-chief said the column was "not a reported piece of journalism from our news department," and that the paper had "instituted strict policies" in the last academic year to separate news and opinion departments.
"The opinions expressed in the opinion section's columns have no bearing on our ability to produce honest and unbiased journalism," Kaufman said.
In a post in MU Social Justice Network's Facebook group, Kaufman called the social media posts with Vas's columns "inappropriate and unacceptable."
"As of this afternoon, [Vas] has been fired from The Maneater," he said.
Student-led backlash has previously inspired leadership change at The Maneater. In 2012, the managing editor resigned and the paper discontinued its practice of publishing April Fools' Day editions following student uproar over the paper's one-day rebrand as "The Carpeteater."
The Maneater is independently funded and editorially independent of the university, although it operates under the umbrella of the Department of Student Life, according to the paper's masthead.
'More garbage from Chris Vas'
In a post in the Facebook group, a friend of Vas appeared to antagonize activists.
"Look at this," MU College Republicans member Abigail Hoer wrote Friday. "Why is our campus newspaper publishing hate speech?"
"More garbage from Chris Vas," Hoer wrote in another Facebook post Saturday.
Maneater reporter Katherine White first pointed out Vas's friendship with Hoer on Saturday.
Hoer did not immediately respond to a Facebook message from The Fix on Monday.
On Kaufman's apology Facebook post, Mizzou alumna Sara Garner said she had contacted the group's administrator, Rivu Dasgupta, to "determine the appropriate course of action" regarding Hoer.
Outed and fired, unlike previous Maneater staff punishment
"[T]hey are treating me differently than other students," Vas told The Fix.
In screenshots of a conversation between Vas and Maneater Managing Editor George Roberson, Vas said he was "fired for something I didn't even do," calling his firing inconsistent with a previous incident at the Maneater.
An editorial board member who leaked debate questions to a newspaper-endorsed student candidate slate in November was suspended for a week after that incident. Roberson responded to Vas by pointing him to Kaufman's editor column.
Vas did not respond to further Fix queries Monday night, including whether he had asked Hoer to post his column in the group or knew that she was going to, with or without "inciting language."
A Maneater blog post announcing the "dismissal" of the leaking board member did not say whether that person would be allowed to return. Unlike the post disavowing Vas, the paper did not name that board member.
Kaufman did not immediately respond to Fix emails about what evidence led him to believe Hoer had posted the comments on Vas's behalf.
EDITOR'S NOTE: The author is a former Maneater photographer who was asked by the paper to stop publicizing his affiliation with it, following his encounter with then-Mizzou communication professor Melissa Click.
Like The College Fix on Facebook / Follow us on Twitter
IMAGE: AntiMartina/Shutterstock