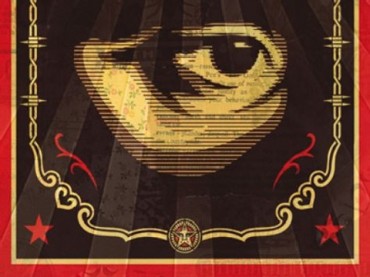 Down the memory hole it goes.
University of Missouri Chancellor R. Bowen Loftin's statement that a three-year-old photo of a Confederate flag near campus was "threatening" to the community – reported yesterday by The College Fix and other outlets – has now been erased from his website.
It's still archived online, as the Foundation for Individual Rights in Education (FIRE) points out today. Read it yourself: Loftin hinted he would punish any Mizzou students identified in the photo (none were).
In a new statement, Loftin plays dumb that days earlier he had accused a collection of pixels from the first Obama administration of endangering the "safety" of campus:
Yesterday, I received several messages via social media from concerned students and friends of MU about a photo taken at a Greek fraternity house near campus where individuals were posing with a Confederate flag. After reviewing the photo and the context in which it was taken, we determined that it was taken three years ago and no MU students were in the photo.

Based on this information, we will not be taking any additional actions. I appreciate those in the Twitter community who alerted me with their concerns.
It was pretty obvious the photo was old – Mizzou's own student paper identified the time period quickly.
FIRE said the original statement went down shortly after it contacted Mizzou to protest the threatened punishment of students for their speech:
University spokesperson Christian Basi told FIRE earlier today that MU had since identified the people in the photo as non-students who are outside the university's authority. …

Basi also stated that Loftin's statement was originally posted only because the Chancellor "wanted to respond" to numerous tweets he had received about the picture, and it was meant to demonstrate that Loftin was "trying to find context" about the photo. Basi said he could not speculate on what the university might have done had those pictured been students, other than to say students are required to abide by the MU rules of conduct.
Loftin, of course, could have told students that in retrospect this photo is in poor taste, and the school recommends students don't display Confederate symbols, while stating explicitly that they are free to express themselves peacefully, as they are constitutionally guaranteed at a public university.
Maybe in a parallel universe that'll happen.
Read the new statement, memory-hole statement and FIRE's post.
Like The College Fix on Facebook / Follow us on Twitter
IMAGE: Che1899/Flickr