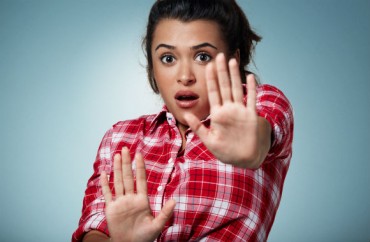 The insanity rolls on at the University of Missouri.
Last night on MSNBC, Missouri Students Association Vice-President Brenda Smith-Lezama said she is "tired of hearing" about that pesky First Amendment, most especially if students are spewing out "offensive" words:
I personally am tired of hearing that first amendment rights protect students when they are creating a hostile and unsafe learning environment for myself and for other students here. I think that it's important for us to create that distinction and create a space where we can all learn from one another and start to create a place of healing rather than a place where we are experiencing a lot of hate like we have in the past.
Smith-Lezama also referred to the confrontation with student journalist Tim Tai as merely "a teachable moment."
"I also think it's important to remember that as student journalists, you cannot approach these type [sic] of situations with hostility and with anger because it only escalates the situation," she said.
Um, Tai wasn't the one who was hostile or angry, Ms. VP. These reactions came from those who surrounded, berated, and yes, pushed Tai.
Here's video of Smith-Lezama's appearance (via Real Clear Politics):
Read the full article at Real Clear Politics.
Like The College Fix on Facebook / Follow us on Twitter
IMAGE: avemario/Shutterstock