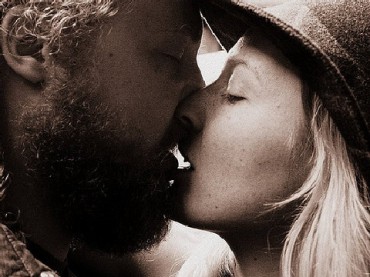 Students aren't the only ones taking part in the college hook-up culture.
When the country's literature faculty converge for their annual national Modern Language Association conference, some of the 7,500 in attendance take the opportunity to engage in random sexual hook-ups and academic role-playing fantasies facilitated by Craigslist, according to various reports.
The most notorious planned dalliance at the most recent conference, which took place last weekend in Chicago, went viral and was reported by the likes of Jezebel and The Chronicle of Higher Education. It tells the tale of a stressed-out scholar who wants to let off some steam through academic role-playing.
His Craiglist ad states in part:
MLA interviews, fraught with tension, can also be thick with eroticism. As a veteran of many (and a current job candidate), I'd like to indulge in a little stress-relief fantasy role-play at this year's conference.

I propose to play interviewee to your interviewer. I will arrive at your MLA hotel room, in my interview suit, ready to discuss my research, my place in my field, my theoretical approaches, my teaching methods, etc.

You ask me the appropriate questions and listen, interrupt, challenge, acting as a typical faculty member of a hiring committee. …

Over the course of the interview we begin to cast flirtatious sidelong glances, adopt inviting body language and inch toward one other. At the right moment one of us makes the bold move of an innocent touch on the shoulder, followed by leaning in for a kiss. We both know it's wrong, but we're too titillated to stop.
The Chronicle of Higher Education found a couple more ads on Craigslist along these lines, although nothing quite as elaborate.
One stated: "I'm a professor and will be visiting Chicago … for a conference. I am 5'6″, 145 lbs., reasonably cute, trimmed beard, thin, glasses, into mild D/s and spanking type stuff. Please put 'office hours' in your subject line so that I know you're real."
Another scholar, a man looking for a man, said on Craiglist: "I am hoping to find a guy who would come over, hang out, watch a movie, we could probably go to the hotel's pool/spa, have a drink and have some fun if there's chemistry. … It would be cool to hang out wearing boxer briefs/trunks (just an idea). I arrive in Chicago tomorrow Friday at noon. I know it's been really cold over there so I am sure we can warm each other up."
Apparently this is all par-for-the-MLA course.
Inside Higher Ed has reported extensively on the MLA's reputation, noting in this 2012 brief article:
The annual meeting of the Modern Language Association has long been the site of hook-ups (and gossip about hook-ups, real, exaggerated and fictional). Craigslist personals for Seattle (the meeting location) provide an insight into the current status of the genre of the MLA pick-up line. (Historians and economists also held annual meetings last week, but only one related personal, from a historian, could be found from their meetings on Craigslist for Chicago, where both groups convened.) Among the MLA members posting on Craigslist, one wrote "Drop me a line and let's see what extra credit work we can come up with." Another listed his qualifications this way: "I'm attractive and a literary genius from the wrong side of the tracks." Yet another asked those replying to "include either the word 'De Man' or 'Derrida' in your subject line."
IMAGE: Gaglias/Flickr
Like The College Fix on Facebook / Follow us on Twitter