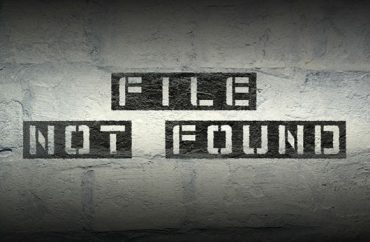 If you told someone at Clark University last month that you'd have sex with someone else if they didn't have sex with you, that person could initiate a sexual assault proceeding against you.
That was the posted "coercion" policy on the dean of students' webpage – until sometime in the past 12 days:
Examples of some coercive statements include: "If you love me you would have sex with me .", "If you don't have sex with me I will find someone who will.", and "I'm not sure I can be with someone who doesn't want to have sex with me."  Coercive statements are often part of many campus acquaintance rapes.  Being coerced into having sex or performing sexual acts is not consenting to having sex and is considered rape/sexual assault.
Less than two weeks after UCLA Law Prof. Eugene Volokh made the private school in Massachusetts a national laughingstock by revealing the policy's existence (with a tip to blogger Amy Alkon), the school has taken down the webpage that featured the coercion policy.
It told Volokh the policy was "not current" but did not explain why it was posted in such a prominent place. The Clark student paper, The Scarlet, has apparently not covered the issue.
MORE: Here's one weird trick for proving consent at UAlaska
The "sexual offenses policy," last updated Oct. 3, still appears to allow students to bring complaints if their sex-deprived partners say they will get sex from someone else:
Relationship abuse is defined as a pattern of coercive behaviors that serves to exercise control and power in an intimate relationship. The coercive and abusive behaviors can be physical, sexual, psychological, verbal and/or emotional. …

Examples of relationship abuse include, but are not limited to: … being verbally and/or emotionally abusive …
Telling someone you want to be with someone who will have sex with you could easily be reported as "verbally and/or emotionally abusive," spurring a full investigation with no meaningful due process for the accused.
The Foundation for Individual Rights in Education says Clark's allegedly outdated policy is far from alone among universities.
Youngstown State University says an example of sexual coercion is "If you LOVE me, you'll have sex with me," and its consent page even includes a video that compares hurt feelings to having your cellphone stolen.
MORE: Connecticut's new consent law doesn't define 'sexual activity'
Emory University also says calling someone a "prude" if they won't have sex with you is a punishable "coercive statement" (it claims the policy is taken from the University of Michigan, which may or may not still enforce it).
FIRE's Susan Kruth says:
Each of these three schools has provisions of their policies that appropriately target threats of violence or blackmail and use of drugs as unacceptable means of obtaining sex. Those prohibitions have legal bases and articulable boundaries. …

Beyond that, though, they cannot dictate the details of conversations leading to sexual activity when each party involved is capable of deciding for themselves whether to have sex.
Read Clark's earlier and later sexual misconduct policies, Volokh's post and FIRE's analysis.
MORE: 'Not required to resist' to prove you were raped at U. of Colo.
Like The College Fix on Facebook / Follow us on Twitter
IMAGE: Yury Zap/Shutterstock