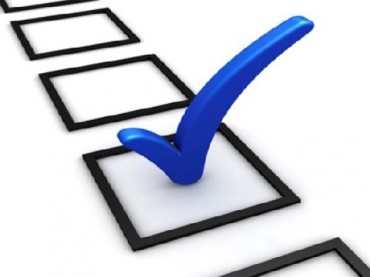 Boycott would 'contradict the MLA's purpose,' group declares
The Modern Language Association, the language and literature organization for academics and scholars across the country, has voted against the growing anti-Israel boycott currently sweeping its way through academia.
The MLA, which boasts nearly 20,000 members, passed the resolution to reject the "Boycott, Divestment and Sanctions" proposals leveled against Israel, reports Legal Insurrection.
The proposed boycott "contradicts the MLA's purpose to promote teaching and research on language and literature," the group wrote, and "could curtail debates with representatives of Israeli universities, such as faculty members, department chairs, and deans, thereby blocking possible dialogue and general scholarly exchange."
Consequently, the group wrote, "the MLA [refrains] from endorsing the boycott."
The group also notes that the boycott would conflict with a previous MLA resolution "which condemns boycotts against scholars."
The resolution easily passed the MLA's voting threshold requirements:
Resolutions forwarded to the membership must be ratified by a majority vote in which the number of those voting for ratification equals at least ten percent of the association's voting membership. All members in good standing as of 17 April who were also members on 7 January, the date of the Delegate Assembly meeting, were eligible to vote. The number of eligible voters was 18,279, so 1,828 votes were required for ratification of the resolutions. The first resolution, which calls on the MLA to "refrain from endorsing the boycott" of Israeli academic institutions promoted by the Palestinian Campaign for the Academic and Cultural Boycott of Israel, was ratified by a vote of 1,954 yes and 885 no.
Read Legal Insurrection's analysis of the vote here.
MORE: Anti-Israel BDS resolution comes up for a vote at Modern Language Association this weekend
MORE: Student government formally denounces 'anti-Semitic BDS' as threat to academic freedom
Like The College Fix on Facebook / Follow us on Twitter
IMAGE: Flickr