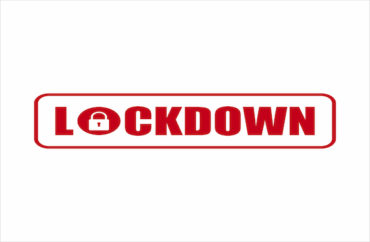 Shutdown measures appear to have had little effect on virus
A professor of molecular biology is arguing that the economic shutdowns and statewide stay-at-home orders throughout the United States appear to have had little effect in stopping the spread of the coronavirus, and that the measures instead inflicted major catastrophe on the United States without having their intended effect on the pandemic.
"Do these efforts match the danger? And, more importantly, do they even work? The best answer at the moment is: Probably not," writes Douglas Axe at The Stream.
Axe, the Maxwell Professor of Molecular Biology at Biola University, argues that the threat of the coronavirus was overblown from the start, something we can reasonably confirm by a cursory look at the data. "We're not saving millions of lives — because millions of lives weren't at risk," he argues:
Italy…has fared worse than most. Coronavirus infections peaked there two weeks ago. As cases continue to decline, over 20,000 lives have been lost with another 10,000 to come. Each of these deaths is a deep loss to families and friends. The question is whether they're the sign of a deadly pandemic — that is, a disease that kills a large segment of the general population.

The answer is clearly no. Such a pandemic would kill young and old, healthy and unhealthy in large numbers. Almost all the coronavirus victims in Italy, in contrast, have been old and unhealthy. One report found the mean age at death to be 79.5 years. And nearly all victims have had preexisting health problems, often in combination. Nearly half had three or more underlying diseases.
Axe writes that "30,000 deaths of mostly elderly people in poor health is not the mark of a historic plague." He points to the devastating bubonic plague which wiped out fully 50 percent of the population of Europe in the 14th century.
"Our efforts can't be stopping a plague-like pandemic that kills indiscriminately because there isn't such a pandemic to be stopped," he notes.
He also points to data from several United States locations, such as New York, to underscore that the lockdowns in those states appear to have had virtually no effect on the spread of the virus. "Governor Cuomo's 10-point plan went into effect at 8 pm on March 22. That means businesses had to close for the first time on Monday, March 23. Cuomo's plan ordered all non-essential businesses to close. It also cancelled all non-essential gatherings, required people to stay six feet apart, and so forth," he writes.
"If these efforts slowed the spread of the virus, we should have seen a major downward bend in a plot of daily confirmed COVID-19 cases. Since it takes 3 to 10 days for symptoms to appear after the time of infection, we should see this downward bend [within 10 days of the shutdown]," he continues.
Instead, New York saw no downward bend until well into April. The same pattern happened in California.
"[In] neither state did the mandated shutdowns do much if anything to curtail the spread of COVID-19. So, we should not assume similar efforts in other states are causing the decline now happening around the US," he writes, asking: "What if we're forcing millions of people to endure great pain, for little gain?"
MORE: Why are we ignoring all the contrarian scholars on COVID-19?
IMAGE: Riki Gunawan / Shutterstock.com
Like The College Fix on Facebook / Follow us on Twitter