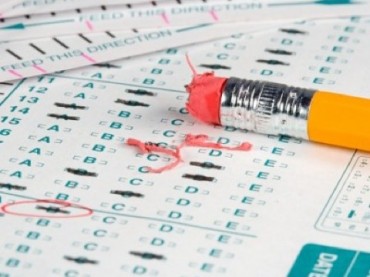 The new "Common Core" curriculum standards have been widely criticized for being poorly designed and overcomplicated. It's the latest ham-handed and heavy-handed government intervention into the educational system.
Are you wondering what all the fuss is about?
Watch as this Arkansas mother as she passionately describes her opposition to the new federal guidelines. She calls the government's promise that Common Core is "a set of rigorous, college-ready international benchmark standards" nothing more than "an empty sales pitch."
Raise the standards for the entire nation–sounds good doesn't it? Too bad that's not what's happening here.
You can bet that further consolidation of control over school curriculum into the hands of the federal government can only do harm, taking control away from states, local schools, and parents–who ultimately care more about their kids and no better what they need than even the best-intentioned bureaucrat.
But when you add the potential for corporate interests, academic theorists, publishers, teacher's unions, and curriculum designers to press their political or profit-making goals on an entire nation through an initiative like Common Core, you are sure to end up with a mess.
(Via BizPac Review)
Like The College Fix on Facebook / Follow us on Twitter