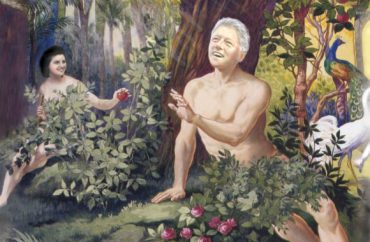 Professor punished for errant joke email to listserv
If you're thinking of sharing an off-color joke at a university, make sure you get the intended recipients' email addresses correct.
A University of Georgia professor got punished by his dean for a joke about Monica Lewinsky and Bill Clinton that he accidentally sent to the student listserv, The Red & Black reports.
Prof. Thomas Harris intended to send the pun-filled email about Lewinsky not voting for Hillary Clinton – because her experience with "the last Clinton Presidency left a bad taste in my mouth" – to a few colleagues.
Harris quickly sent a followup with an "unprompted apology" to the listserv, and Dean Dale Greene wrote to the entire Warnell School of Forestry and Natural Resources reminding them that the listserv isn't the place for political humor.
Greene could have left it there, but he went on to claim that sharing the joke encourages sexual harassment:
[I]t is never appropriate to make light of a superior in a workplace environment [Bill Clinton] taking advantage sexually of any subordinate [Lewisnky].
Greene claimed that something in the joke email – it's not clear what – "puts the blame for the inappropriate behavior on the workplace subordinate." Here's the joke email in full, courtesy of The Red & Black.
Though Harris is facing "disciplinary action" for his errant email, Dean Greene declined to tell The Red & Black what that was, simply saying the two had a "firm discussion" and "actions have been taken."
Like The College Fix on Facebook / Follow us on Twitter
IMAGE: kokopelli67/Flickr