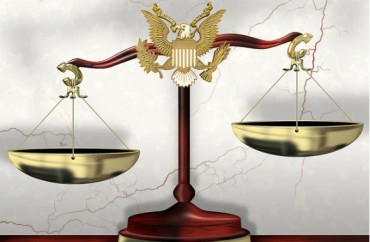 Rather than wait for colleges in the state to bumble their way toward a sensible and fair process for adjudicating sexual assault allegations, the Montana Legislature is striking out on its own.
The Missoulian reports that a legislative committee is specifically looking at changes to the legal definition of "consent" and "incapacitated" relating to sexual behavior.
The effort follows up on the Missoula County attorney's agreement with the U.S. Justice Department on sexual assault prosecutions, which arose from the latter's accusation that the AG's office was guilty of "gender discrimination":
Since reaching the agreement, the Missoula County Attorney's Office has implemented a special victims' unit, comprised of prosecutors who specialize in sexual assault cases. Additionally, the county hired an in-house victim witness coordinator and Anne Munch, a seasoned consultant who has worked with an array of organizations on sexual assault investigations and prosecutions.
Legislative drafts are slated for the 2017 Legislature:
For the next six months, the legislative committee will examine Montana's sexual assault statutes and the legal definitions of "consent" and "incapacitated," and compare Montana's statutes to those in other states.

Committee members will also compile research and data regarding sexual assault laws, policies and procedures, looking also at the prevalence of sexual assault in Montana.

Finally, they will examine investigations and prosecutions of sexual assault and study jurisdictional challenges, while gathering information on resources available to victims statewide.
Like The College Fix on Facebook / Follow us on Twitter
IMAGE: DonkeyHotey/Flickr
Like The College Fix on Facebook / Follow us on Twitter