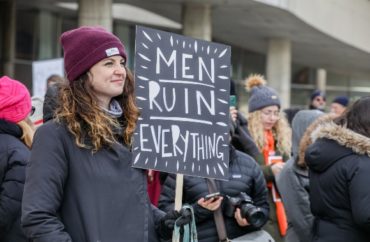 Singles don't tend to date outside their political tribe
Pro-family scholars who study marriage have identified a new culprit for why fewer adults make it down the aisle: political polarization between the sexes.
"Many men and women are marrying later, and more and more people are never marrying at all," social science researchers Lyman Stone and Brad Wilcox wrote Sunday in The Atlantic.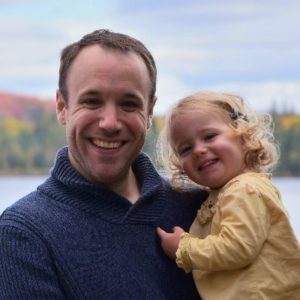 "Marriage is in retreat for a host of reasons, but one overlooked cause is the rising difficulty many young people have finding a partner who meets all of their requirements—emotional, physical, financial, and political," according to the authors. (Emphasis in the original.)
"That last requirement has only become more important over time."
Stone (left) is a research fellow at the Institute for Family Studies, a conservative nonprofit "dedicated to strengthening marriage and family life."
Brad Wilcox (right) is a sociology professor at the University of Virginia, a Visiting Scholar at the right-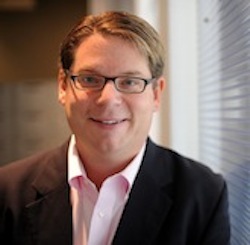 leaning American Enterprise Institute, and a senior fellow at the Institute for Family Studies, according to his bio.
Dating apps say that more and more users are setting political parameters for potential matches, Stone and Wilcox reported.
Additionally, "most Republicans and Democrats say they would be much less interested in dating those of the opposite political persuasion," according to an AEI survey of more than 5,000 adults cited by the Atlantic authors.
The authors wrote that this does not bode well for marriage because men and women as groups are splitting among party lines. More men now are conservative, and more women are liberal. Increasingly, those identifications bar the way to mating.
"The sobering future for marriage and family life in America is that greater political polarization spells trouble for already anemic rates of dating, mating, and marrying," @lymanstoneky and @BradWilcoxIFS write: https://t.co/UG58t9tIvT

— Brad Wilcox (@BradWilcoxIFS) June 12, 2023
These conclusions don't show a bias against homosexual couples, the authors wrote. They reflect the reality that about 98 percent of weddings of people under 35 in 2021 united a man and a woman, according to Census Bureau data.
Restricting marriage partners to those of one's political persuasion isn't necessarily the problem, according to the authors. "Research suggests that marriages across political or religious lines (when those things matter significantly to each partner) can be less happy, more conflicted, and more likely to end in divorce than marriages where spouses agree on religion and politics," they wrote.
The problem is there aren't enough potential partners that match singles' political values, so "more people may never marry at all," Stone and Wilcox wrote.
Approximately 10 percent of young single men said they were conservative in the early 1980s, but the share is now at about 15 percent, according to the authors.
Meanwhile, "as for single young women, the share identifying as liberal surged from about 15 percent in the early 1980s to 32 percent in the 2020s."
Even more, "the share of conservative single women declined from 10 percent to about 7 percent over the same period."
That means "not enough single partners of the correct political persuasion are available today," the authors wrote.
"In broad terms, there are only 0.6 single liberal young men for each single liberal young woman; likewise, only 0.5 single conservative young women exist for every conservative young man," they wrote.
"Statistically, in other words, about half of these ideologically minded young singles face the prospect of failing to find a partner who shares their politics."
Stated differently, "about one in five young single adults today will have to put a ring on someone outside their ideological tribe if they wish to marry," the authors wrote.
This American research has been backed up by similar findings in Singapore and South Korea, where researchers have linked divergent values over politics and family to declining marriage rates, according to the authors.
And if the sexes are making war over political issues, they're less likely to make love," Stone and Wilcox concluded.
However, Lyman Stone confirmed to The College Fix Wednesday via Twitter that a surplus of conservative men and liberal women may be good news for some.
yes it is.

— Lyman Stone 石來民 🦬🦬🦬 (@lymanstoneky) June 15, 2023
Significantly more conservative men than women mean those who go against the norm — i.e., liberal men and conservative women — have the numbers on their side.
MORE: Couples who live together before marriage more likely to divorce: psychology professors
IMAGE: Shawn Goldberg/Shutterstock
Like The College Fix on Facebook / Follow us on Twitter