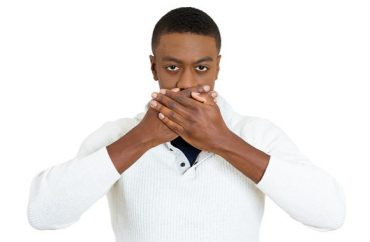 Monday evening's edition of the show "CNN Tonight" featured Morehouse College professor and CNN contributor Marc Lamont Hill referring to the African-Americans who have met with Donald Trump since the election as "mediocre Negroes."
According to The Hill, Hill said "They (the Trump transition team) keep bringing up comedians and and actors athletes to represent black interests. It's demeaning, it's disrespectful, and it's condescending.
"Bring some people up there with expertise, Donald Trump, don't just bring up people to entertain."
Included in Hill's characterization was Bruce LeVell, a member of the Trump diversity team who was also a guest on the show.
"You weren't even there," LeVell shot back at the professor. "Pastor Darryl Scott, Mike Cohen, they are in the process of bringing all types of people from all over the country, from all different backgrounds. Remember the diversity coalition where we reached out to all different types of people?"
Hill then responded with the racial slight: "Yeah, it was a bunch of mediocre Negroes being dragged in front of TV as a photo-op for Donald Trump's exploitative campaign against black people. And you are an example of that."
Try to remember the prof's remarks the next time you read a (black) college student missive regarding the "microaggression" of having to "represent" his/her race in a predominantly white classroom/high school/university … because, according to him, blacks who deviate from his ("experts") beliefs are merely "mediocre entertainers."
A cable news opinion staple for years now, Hill certainly is no stranger to controversy. Among other things, he maintains that convicted cop-killer Mumia Abu-Jamal is innocent, and called the Baltimore Police Department an "an occupying force in the hood."
Before his current stint at Morehouse, Hill had positions at Columbia and Temple. He currently hosts "BET News" and "VH1 Live."
MORE: Rachel Dolezal's time as professor, student marked with bizarre claims
MORE: The most daft professorial quotes, theories about the Baltimore riots
Like The College Fix on Facebook / Follow us on Twitter
IMAGE: Shutterstock