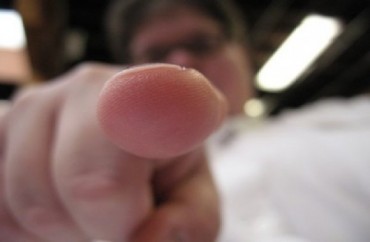 They have been despised as a religious minority for nearly two centuries, and they remain even less liked than religious minorities whose unpopularity in America is more recent.
Only two in five students "held favorable attitudes about Mormons" in a survey of 20,000 freshmen across 122 colleges, known as the Interfaith Diversity Experiences & Attitudes Longitudinal Survey, Inside Higher Ed reports.
Conducted by researchers at New York University and North Carolina State in cooperation with Interfaith Youth Core, a group that promotes "religious pluralism," the survey found that Buddhists, Muslims, Hindus and even atheists are better liked than Mormons:
Just over half of the students surveyed said they had "highly appreciative attitudes" toward Buddhists, Jews and evangelical Christians. Less than half of students reported having highly appreciative attitudes toward atheists and Hindus.

About 43 percent said they had highly appreciative attitudes toward Muslims. Just 39 percent held favorable attitudes about Mormons.
Researchers asked students to give their thoughts on four statements:
people in this group make positive contributions to society

individuals in this group are ethical people

I have things in common with people in this group

in general, I have a positive attitude toward people in this group
Few students are apparently aware of the Church of Jesus Christ of Latter-day Saints' reputation for strong families, hard work, entrepreneurship and social welfare.
In contrast, 85 percent of students said it's important for their schools to provide "a welcoming environment for individuals of diverse religious backgrounds and nonreligious perspectives" and that religious diversity is as important as other kinds.
Read the story, but note it does not provide the full results. (Interfaith Youth Core itself has an outdated page on the survey and no mention of the results on its social media accounts.)
MORE: Democratic lawmaker defends anti-Christian campus policies
Like The College Fix on Facebook / Follow us on Twitter
IMAGE: a2gemma/Flickr
Like The College Fix on Facebook / Follow us on Twitter