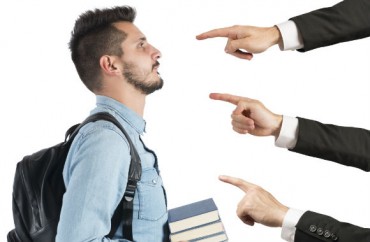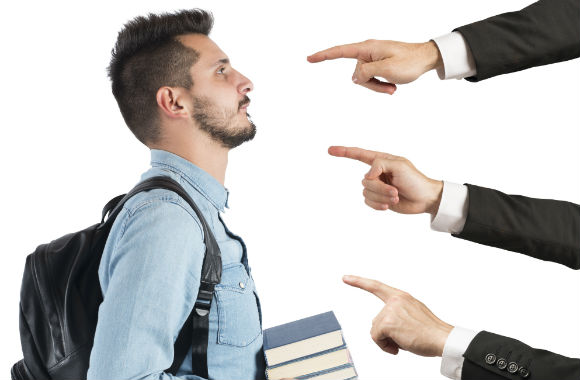 When Rep. Jared Polis, D-Colo., suggested yesterday that colleges be allowed to expel students accused of rape even when they were only 20 percent sure those students were guilty, he was applauded in the subcommittee hearing room.
The reaction outside of Rayburn 2261, though, was swift and vituperative. Perhaps the group with the most moral authority to rebuke Polis was Families Advocating Campus Equality.
Founded by three mothers of sons who were falsely accused of rape at their respective colleges, FACE has ample experience with campus disciplinary proceedings that are identified as "educational" by administrators but Kafkaesque by the accused and their loved ones.
In contrast to Polis's remark that students expelled on weak rape allegations can simply transfer to another school, FACE said in a press release:
Being expelled from college does not simply lead to transfer to another college, as permanent disciplinary records with ominous findings make it difficult or impossible to enter another institution or find employment. Furthermore, the profound and lasting emotional trauma associated with a false accusation, just as for victims of assault, is not a matter to be taken lightly. Many victims of false accusations suffer from PTSD, depression and other health issues as a result of their experiences.
Expelling innocent students not only violates Title IX's guarantee of "access to education" irrespective of gender, but it also highlights how confusing the process is for administrators themselves:
Many of us have dealt with college officials who genuinely did not understand their own roles or the rules governing disciplinary proceedings, and this is less attributable to their training than to the scope of what colleges are being asked to do. Under current regulations, colleges are asked to serve as, a support structure for students claiming to have been victimized, an arbiter of fairness and equal access to education, and a fact-finding and punitive system operating in parallel to criminal courts. These roles are contradictory and unsustainable.
FACE pointed out that judges, prosecutors and other members of the criminal justice system are "accountable to professional boards, internal review processes, and in some cases, voters," but this doesn't apply to the arbiters of campus proceedings, who aren't even taking professionals oaths when they launch a shaky rape investigation.
The worse problem isn't that victims won't report their rapes to police if required to, but that all parties currently have "low expectations" for the hit-or-miss disciplinary system that colleges run, FACE said. Better that they stick to what they know:
Colleges are well equipped to coordinate numerous support systems to students involved in disciplinary hearings including provision of housing and academic accommodations, counseling, support while navigating the criminal justice system and other resources.
Like The College Fix on Facebook / Follow us on Twitter
IMAGE: Shutterstock