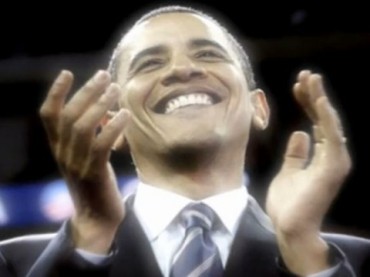 When I enrolled in an advanced German for beginners class last fall at The College of New Jersey, I intended to improve my ability to speak and write in conversational German.
What I did not expect to learn in German 103 was that the Affordable Care Act – a.k.a Obamacare – is the answer to our prayers, the Tea Party is made up of "old," "very moronic" people, life is far better in Europe, and Occupy Wall Streeters were really on to something.
Now that my grade is securely documented on my transcripts, I feel safe sharing my recent experiences inside the classroom, during which lessons on the German language frequently morphed into soliloquies on the benefits of universal health care.
Instructor John Benjamin, a man in his early 30s with a thick beard and a fondness for donning sweaters, often used his course as a platform to tout liberal ideologies on Obamacare.
The Berkeley- and Princeton-educated professor, for example, turned grammar lessons on the intricacies of the German language into claims that universal healthcare, or "allgemeine Gesundheitsversorgung" (a phrase Benjamin took many opportunities to write on the board), as the savior of the American public. According to the professor, Obamacare will insure and take care of the poor, viewed by Benjamin as a group of people utterly neglected in America.
One day, when he was in one of his particularly brazen and jaded moods, Benjamin went so far as to have students raise their hands if they planned on signing up for the exchange – adding that students' answers will not impact their grades.
When the room was left with idle, stationary hands, Benjamin appeared shocked and a bit speechless. He told us: "You might want to take a little longer and examine the great benefits of Obamacare before you make decisions. That's all I have to say."
When our instructor wasn't writing out unnecessarily long German words on the blackboard, or taking an unorthodox classroom survey, he espoused his views on Europe's "superior" healthcare system, saying it's fantastic because it's "free."
Benjamin went on to explain that once the "few errors" are worked out with the healthcare.gov website, Obamacare should be a well-oiled, beneficial machine.
Lest you think he made such remarks with a smirk, be assured – all of his lines were delivered with a hawkish seriousness. Sometimes in English, often in German – always deadpan.
Benjamin's unrequited love of Obama and universal healthcare was equally matched by his dislike of the Republican Party.
During last fall's special Senate election to fill the late Frank Lautenberg's seat, (D-NJ), Benjamin bemoaned to the class how disturbed he was that the election results produced such a slim, final margin between winner Democrat Cory Booker and loser Republican Steve Lonegan.
He suggested members of the Tea Party who voted for Lonegan had to be "old" and "very moronic," adding the Tea Party as a whole is laughable and run by inept know-nothings. That Gov. Chris Christie continues to be catapulted to victory by this voting bloc, he added, is a truly unfortunate circumstance indeed.
As if all this wasn't enough, he once praised the Occupy Wall Street crew, in German, of course – noting the movement was truly beneficial in exposing the one percenters who rule this country.
The effect of these comments on my glassy-eyed peers was minimal. No one challenged him. Apathy choked the room like a pungent odor.
They appeared to care little about his pontifications, as if it was expected or they'd heard it all before. Passing the class was clearly their primary concern, as one of the requirements to earn a bachelor's degree at The College of New Jersey is to gain competency in a language you'll likely never use again.
I'd made a note to myself to have a friendly little conversation with the good professor after the semester ended. But alas, Benjamin abruptly left his job after finals and moved to England.
Perhaps he'll finally get his wish, to be closer to socialism, and maybe I'll get mine too – for the university to hire a scholar who leaves their political rhetoric at the classroom door.
College Fix contributor Emma Colton is a student at The College of New Jersey.
Like The College Fix on Facebook / Follow us on Twitter