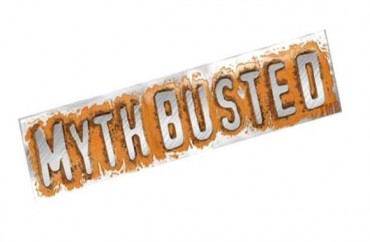 A Muslim Seattle Central College student's death recently was ruled an accident, not a hate crime as was alleged late last year by many in the city and on social media.
Back in December, The New York Times had reported on the "assertions — it is not clear from whom — that [Hamza Warsame] was beaten and pushed to his death by a white man."
The Times article pointed out the "scores of protesters, including members of the boy's family, who are Muslim, [who] marched to the local police precinct shouting for justice and calling the death a possible hate crime" … even though the details were "sketchy" and no autopsy report had been released.
A Seattle councilwoman joined the fray, writing on her blog that "anti-Muslim rhetoric had spiked after recent terrorist attacks in Paris and San Bernardino," and that there were reports that Warsame "was beaten and thrown from the building in an Islamophobic attack by a fellow student."
The interim president of Seattle Central College felt compelled to respond as well, sending an email to students: "This incident has brought to light very real concerns among our community of black and Muslim students who are worried about their safety.
"Amid reports of an increasing number of racist and discriminatory acts locally and nationally, the fear and sorrow our students feel is real."
But now the truth: It appears Warsame had experimented with marijuana for the first time, as the coroner's report notes he had "relatively high levels" of pot's "main psychoactive constituent" in his system.
In his stupor, he attempted a jump off of a balcony to, police speculate, an adjacent building.
He was unsuccessful.
The 16-year-old Seattle Central College student had gone to a schoolmate's tiny apartment in the 300 block of Summit Avenue East to work on a project on homelessness, according to the report released Tuesday in response to a Seattle Times public-disclosure request.

Video surveillance shows the teen and his 21-year-old classmate entering the building around 2:30 p.m.

The two went to the older student's sixth-floor apartment, where police later saw what appeared to be legally purchased marijuana and a bong, the report says.

Warsame told his schoolmate he had never smoked marijuana and would like to try it, and the two smoked together, according to the report.

The older student told police he thought everything was fine and went to cook some food, but that Warsame then grew "frantic."
RELATED: Columbia student op-ed: Islamophobia 'facilitated' Brussels terror attack
The teen then started talking in agitation about his religion and how he might have put himself in bad standing, and then said he "needed air," police said.

Warsame opened the door and was off the balcony before his schoolmate could react, the report says.

A woman who lived in an apartment below called 911 at 3:35 p.m. after she saw a dark shape falling and then looked down to see a body on the ground, police said. Meanwhile, the schoolmate had rushed outside and was also calling 911, according to the Seattle police report.

According to Seattle police detectives, there was no sign of a struggle in the 21-year-old schoolmate's apartment.
Like The NY Times piece, a December 30 Seattle Times article — despite no evidence of Wasame's death being a hate crime — detailed the "climate of fear and anxiety" endured by local Muslims, invoking the name Donald Trump and "anti-Islamic incidents nationwide" in response to terror incidents around the world.
However, as we've noted before, despite many Muslims' perceptions about Islamophobia in America, the (actual) quantity of anti-Muslim hate crimes still lags far behind that of anti-Jewish hate crimes.
Read the full Seattle Times article.
RELATED: U. of San Diego prof 'highlights' Islamophobia with Nazi-era yellow Stars of David
RELATED: Muslim activist warns students: Islamophobia industry exploits weakness of white liberal guilt
Like The College Fix on Facebook / Follow us on Twitter