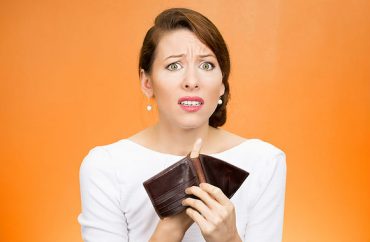 Lower debt loads in conservative and western states
Six of the 10 richest counties in America are clustered around Washington, D.C. But the city itself has a big problem when it comes to student debt loads and availability of grants for its young graduates.
Though 11 percent of student loans nationwide were more than 90 days delinquent or in default in the first quarter of 2016, according to the New York Federal Reserve, the District of Columbia's students in particular may be asking themselves if their college education is worth the price tag.
The city came dead last in an analysis of the "Best and Worst States for Student Debt" this year by personal-finance website WalletHub. It compared the 50 states and D.C. across nine categories, from average student debt to the unemployment for people ages 25 to 34 to percentage of students with past-due loan balances.
The top three in overall rank are Utah, Wyoming and North Dakota, and only one in the top 10 (Virginia, No. 5) is in the eastern half of the U.S. The top 25 are largely conservative and swing states.
The District ranked 51st in two categories, pushing it to the top of the worst: student debt as a percentage of income when adjusted for cost of living, and the availability of grants, according to segmented data provided to The College Fix by WalletHub.
While it ranks 42nd for the percentage of student-loan borrowers over the age of 50, the District falls closer to the middle on unemployment for people ages 25-34 (28th) and the percentage of student loans past due or in default (17th).
Wasting loan money on perks
WalletHub analyst Jill Gonzalez told The Fix that observers may not notice in the data that a state's rank is not necessarily correlated to its universities, but is rather a rank of the indebtedness of college graduates working there.
In fact, while Washington, D.C., is ranked last for student debt, it's first in jobs and paid internships for that young demographic, as evidenced by internships listed by Looksharp and Internships.com. It's just that graduates in those jobs and paid internships are paying off debt representing two-thirds of their income, Gonzalez said.
That high number of "work opportunities" largely offsets the poor availability of grants: When the two are combined, the District ranks 6th on the list, between Rhode Island (also with high student-debt levels) and Virginia (with some of the lowest in the country).
Gonzalez said that often "students jump too quickly into assuming that they need student loans and do not spend enough time looking at federal, state and local grants."
Many take out loans for all of their college-related expenses and use that to pay for a nicer apartment or car than they may have needed, and when they graduate, regret not doing more research on their grant and scholarship options, she said.
It's also a mistake to think that job security is directly proportional to the amount of schooling that students earn, which ignores the importance of location in choosing a job after graduation, Gonzalez said: Graduates tend to fare better in states with strong economies and low student-debt-to-income ratios.
According to Scholarships.com, there are more than 2.7 million scholarships and grants available to college students worth more than $19 billion.
Like The College Fix on Facebook / Follow us on Twitter
IMAGE: pathdoc/Shutterstock