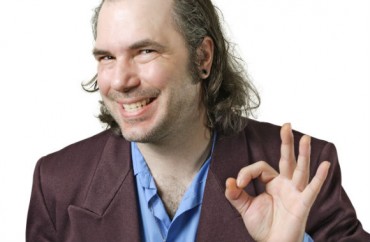 'The modern-day Pharisees of sexual politics'

The NCAA is asking cities that hope to host championships to explain how they will protect participants and spectators from gender-identity discrimination, among other forms of bias.
It is not asking its own members to let male athletes who identify as women, and female athletes who identify as men, compete in the sex category that aligns with their gender identity.
The non-discrimination questionnaire made available to potential host cities, which is due back Aug. 12, asks them to detail their state and local statutes and regulations on religious liberty, sexual orientation and gender identity.
It was made public just a day after the NBA said it would take back the 2017 All-Star Game from Charlotte.
The league cited North Carolina's controversial law, known as HB2, that requires people in public schools and government facilities to use the restroom that matches the sex on their birth certificate.
Shame on the #NBA for yanking the All-Star Game from #Charlotte!
Lt. Gov. Forest statement:https://t.co/2XN4jAG4a5 pic.twitter.com/uiBveaV5ns

— Teri (@TeriGRight) July 27, 2016
An explicit response to bathroom laws
The July 22 press release from the NCAA says that would-be hosts "must demonstrate how they will provide an environment that is safe, healthy and free of discrimination and also safeguards the dignity of everyone involved in the event."
The NCAA says explicitly the new requirement was imposed in response to "the recent actions of legislatures in several states" that let business owners or government "refuse to provide services to some people based on their sexual orientation or gender identity."
Mark Lewis, executive vice president for championships and alliances, said the change was intended to provide "an inclusive environment" that ensures everyone "will be treated with fairness and respect."
The questionnaire says the policy will apply at events "from the Men's and Women's Final Fours to educational events such as leadership development conferences," and that it reflects the association's "values." The NCAA already bans championship events in states where governments display the Confederate flag and from members that use "abusive and offensive" Native American imagery.
Questions include "Does your city, county/parish and/or state regulate choice of bathrooms or locker rooms that may affect student-athletes, coaches, administrators, or game officials during the Event?" and "Does your city, county/parish and/or state have provisions that allow for refusal of accommodations or service to any person?"
Not limited to transgender accommodations
It's not clear from the questionnaire whether the vast majority of faith-based institutions would be barred from consideration for hosting events.
The questionnaire does not specifically mention gender identity, only asking schools if they "have provisions that interfere with any person's choice of bathroom or locker room?"
Here are the 1st 9 questions of NCAA Non-Discrimination Questionnaire for current & future host sites #HB2 @wxii pic.twitter.com/wJsd2aMwk8

— Brian Formica (@BrianFormica) July 22, 2016
This would seem to exclude even schools that allow transgender individuals to use the locker room of their choice, if they don't also let men and women whose gender identity matches their sex use each other's locker rooms.
Yet just two questions down, the questionnaire asks schools if they have received or applied for a Title IX waiver for "religious accommodations," raising the question of whether a religious school with a waiver could still be eligible to host a championship.
The NCAA did not return multiple College Fix requests to explain the questionnaire.
Selective tolerance
A leading religious freedom law firm blasted the questionnaire, saying the NCAA is trying to impose standards it doesn't even follow.
"The NCAA is just the latest in a growing chorus of hypocrites on this issue," Greg Scott, vice president of communications for the Alliance Defending Freedom, said in an e-mail to The Fix.
"And, quite obviously, the NCAA knows and operates according to the truth that there are important innate differences between men and women," Scott continued, as evidenced by the very structure of men's and women's teams.
"This questionnaire and the threats it implies exposes the NCAA as the modern-day Pharisees of sexual politics: they demand adherence to doctrines that they won't and can't uphold."
NBA demonstrates hypocrisy in decision to move 2017 All-Star Game from NC https://t.co/Sg3YxcGP2n pic.twitter.com/BLZlkWh02h

— Alliance Defending Freedom (@AllianceDefends) July 30, 2016
Scott pointed to a National Review column by Ed Whelan, president of the Ethics and Public Policy Center, that notes the NCAA's high bar for biological men to compete on women's teams: They must be taking "hormone treatments related to gender transition," and even when they do take "testosterone suppression medication" they must complete "one calendar" year of that treatment first.
Because of these specific eligibility requirements, the NCAA is actually ordering its members to not comply with the Obama administration's "misreading" of Title IX, according to Whelan. The White House has said schools that receive federal funds must allow transgender students "to participate in sex-segregated activities 'consistent with their gender identity,'" he said.
The American Sports Council, an advocacy group for Title IX reform, told The College Fix in an email that it did not yet have a position on the questionnaire.
Months of scrambling to change law
It was Charlotte's pioneering law letting transgender people use the restroom of their choice in public buildings that spurred the Legislature to ban such city-specific actions, and set in motion the events that led to the NBA taking back next year's All-Star Game.

On Thursday the The Charlotte Observer reported on months of efforts by Charlotte business leaders to save the game, expected to boost the local economy by $100 million, as the Legislature considered revising HB2.
Charlotte Hornets President Fred Whitfield started meeting with his colleagues at Bank of America, Duke Energy and Wells Fargo – who had already been meeting for a year "to address major public policy issues" – to discuss efforts to change HB2. He also talked every week with another sports group and with the NBA "nearly every day" about changing the law.
Hornets Statement on 2017 NBA All-Star Game:https://t.co/h6YYnEGZTG

— Charlotte Hornets (@hornets) July 21, 2016
Along with current and former mayors, they wrote to NBA Commissioner Adam Silver asking him to keep the game in Charlotte to "recognize Charlotte for its commitment to equality."
But a draft proposal that would have implemented federal anti-discrimination standards on sexual orientation would not have touched the bathroom portion of the law, and the Legislature left that provision untouched before its adjournment this summer.
Citing sources "who didn't want to be named discussing internal deliberations," the Observer said that openly gay Golden State Warriors President Rick Welts "suggested that he would be uncomfortable coming to Charlotte" for the All-Star Game, at a July meeting of team owners.
The Warriors are likely contenders for the NBA Finals next year, having won the championship in 2015 and lost to the Cleveland Cavaliers in this year's Finals.
Like The College Fix on Facebook / Follow us on Twitter
IMAGE: Ronald Sumners/Shutterstock, Porky's screenshot