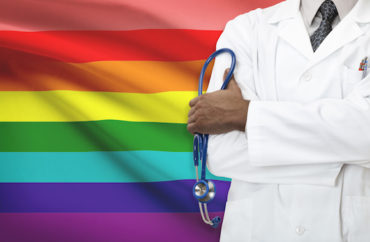 Hormones, irreversible surgery among the covered procedures
More and more schools across the U.S. are offering medical insurance to cover various procedures for their transgender students, including "gender affirming surgery," an often-irreversible regimen of cosmetic operations.
Campus Pride, a watchdog group that grades schools based on their friendliness to LGBT ideology, offers its readers a list of the American universities and colleges that cover medical costs for their transgender students. As of April 2019, there are a total of 111 schools on that list. 87 of those schools offer coverage for both surgery and hormone therapy, an additional 24 offer coverage for just hormones.
The list includes both public universities and Ivy Leagues. Notably absent from the lineup are any Catholic universities.
The transgender-related medical services that the listed universities offer their students range from cross-sex hormone treatments to surgeries that remove students' genitals and utereses.
At the Massachusetts Institute of Technology, the school's three different insurance options all cover both "hormone therapy" and "gender affirming surgery." The university also offers transgender patients "mental health counseling regarding gender identity and gender dysphoria" as well as "letters of support for change of gender marker" if a student is just beginning his or her "transition."
The school promises students that their decisions regarding transgender treatment will remain secret. "Information about medical care or laboratory testing done at MIT Medical will not be released to anyone without your written consent, including parents or other family members. If you are an MIT student covered by the MIT Student Extended Insurance Plan, your parents will not be informed about any prescriptions you fill," the school's website states.
Columbia University offers similar benefits to its students. "The Columbia Student Medical Insurance Plan provides coverage for hormone therapy and gender affirming surgery, which are conducted off campus," the school's student health website states.
The university encourages "those who feel that their assigned sex at birth is an incorrect or incomplete description of themselves" to obtain more information through the university's primary care medical team. The medical team offers pelvic exams, prostate exams, sexually transmitted infection screening, hormone therapy maintenance, and referrals for sex reassignment surgery.
Public schools offer similar benefits
The University of Arizona also covers transgender medical coverage. The plan, known as the Gender Reassignment Benefit, is available at all three campuses in the state system.
The school provides its students who are seeking to begin the process of "sex reassignment" a "precertification" form, by which the school's insurer determines if a student is eligible for coverage of various transgender procedures, including genital reconstruction surgery, breast removal, hysterectomies and castrations. Students are also provided a checklist to accompany the form.
The checklist indicates that students are required to show evidence of gender dysphoria before committing to the surgery. Among the evidence the school accepts are medical records "which well document Gender Dysphoria." For the medical provider to allow a female to have her breasts removed, only one clinical letter by a qualified mental health professional detailing the gender dysphoria is needed. For all other surgeries, at least two letters are required from mental health professionals, as well as evidence of 12 months of hormonal therapy.
Ohio State University has similar rules as the University of Arizona for medical coverage surrounding transgenders' desires. For all of the aforementioned surgeries, the screening process is the same. Both schools utilize the same insurance company, Aetna.
Ohio State reminds students suffering from gender dysphoria to get regular health checkups, as "gender-specific services may be medically necessary for transgender persons appropriate to their anatomy."
"Prostate cancer screening may be medically necessary for male to female trans identified persons who have retained their prostate," the website states.
Officials at all four universities did not respond to repeated requests for comment from The College Fix regarding their transgender benefit plans.
MORE: Professor sues state for not insuring 'gender-confirming' procedure
MORE: There's a sudden surge of trans students coming out at my college
IMAGE: Niyazz / Shutterstock.com
Like The College Fix on Facebook / Follow us on Twitter