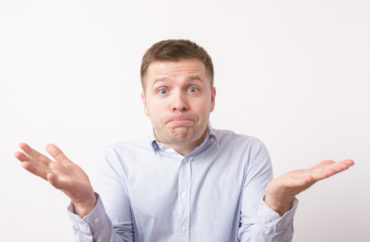 Exploring 'manifestations of male anger'
A course at the University of Kansas allows students to examine the phenomenon of the "angry white male," exploring such topics as "dominant and subordinate masculinities" and "manifestations of male anger."
The course, titled "Angry White Male Studies," is offered in the school's humanities program. Students must have taken an introductory Women, Gender and Sexuality Studies course to attend, though they may be granted an override at the professor's discretion.
"This course charts the rise of the 'angry white male' in America and Britain since the 1950s, exploring the deeper sources of this emotional state while evaluating recent manifestations of male anger," the description reads.
"Employing interdisciplinary perspectives this course examines how both dominant and subordinate masculinities are represented and experienced in cultures undergoing periods of rapid change connected to modernity as well as to rights-based movements of women, people of color, homosexuals and trans individuals."
Responding to what it called "predictable outrage," the editorial board of The Kansas City Star defended the racial course last week.
"Universities should not shy from teaching controversial subjects. Students should be exposed to a wide range of perspectives and approaches. It's possible — perhaps likely — that some students in the class will challenge perceived notions about American Caucasian men, who can be angry from time to time. That's what college is for," the board wrote.
Kansas Congressional Representative Ron Estes, meanwhile, implied that the school might possibly face legal troubles due to the course.
"Instead of a course to unite people and empower women, KU has decided to offer a class that divides the student population and could pose a Title IX violation by creating a hostile campus environment based on gender," Estes tweeted.
Read the course description here.
MORE: Ohio State course reprimands white heterosexual masculinity
IMAGE: Koldunova Anna / Shutterstock.com
Like The College Fix on Facebook / Follow us on Twitter