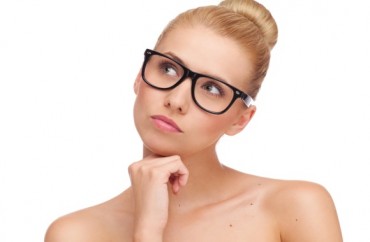 Coming this fall, one of the most prestigious private women's liberal arts colleges in the nation will launch a "forward-looking" curriculum that reduces their language requirement as it introduces a framework emphasizing social justice themes, among other topics and changes.
The new curriculum at the New York City-based Barnard College, called "Foundations," aims to reteach its students "how to think" by having them take courses within six new so-called "modes of thinking," according to a video touting the framework.
For example, the video describes how students will be taught to how to "think" through "global inquiry" while depicting phrases such as "Privilege," "Identity" and "Money" to "see the 6 degrees of separation between you and someone who lives in South Africa."
Students will also have to take a class within the "Social Difference" modality, in which students will examine "the disparities of power and resources in all their manifestations," the college's website states. Students will focus on such power disparities in the areas of "race, ethnicity, class, gender, sexuality, ability, nationality, or religion," according to the course outline.
The "Historical Perspective" modality, meanwhile, will have students take a course that will make them "see the past with fresh eyes," the website states.
Among the curriculum changes at the 125-year-old institution, incoming first-years will also be among the first to enroll at a liberal arts college with a distinct technology requirement, Barnard Spokesperson Anna O'Sullivan told The College Fix via email.
"Foundations is a forward-looking curriculum that asks Barnard College students, beginning with the Class of 2020, to think theoretically, empirically, and technologically; to write effectively; and to speak persuasively—all while giving them the freedom to shape their own educational experience," O'Sullivan said.
In addition to the social difference, historical perspective, thinking globally and technology mandates, the other two "modes of thinking" are thinking locally and thinking quantitatively.
"Students … need to learn how to think," Barnard Provost Linda Bell said toward the end of the video.
Replacing the previous grad requirements, called "Nine Ways of Knowing," the new framework reduces the language requirement from four semesters to two.
At workshops to develop Foundations, complaints by some that the standing curriculum had a "lack of diversity" were voiced, the Columbia Spectator reported.
In addition to their new "thinking" courses, students must also take two classes in social science, arts/humanities, and science, respectively.
Like The College Fix on Facebook / Follow us on Twitter
IMAGE: Shutterstock