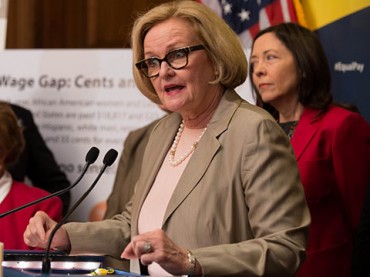 There's not much to get excited about in the new version of the Campus Accountability and Safety Act, introduced last year in the Senate, according to the Foundation for Individual Rights in Education.
The group praises small improvements in the new version, like removing the word "assailants" to refer to students accused of sexual assault, and notes that at least it doesn't codify the "more likely than not" legal standard for guilt or "affirmative consent" regime.
But it's thin on due-process protections, doing nothing to protect students whose schools have "inadequate" or "biased" institutional policies for adjudicating assault claims.
It gives "substantial resources" only to students who make accusations, including a "confidential advisor," which "potentially" violates regulations implementing the reauthorization of the Violence Against Women Act and even Department of Education guidance, FIRE says.
The revised version would require employees handling assault complaints to get training on the "neurobiology of trauma," which FIRE says "potentially undermines the impartiality of the process."
The new bill removes the Office for Civil Rights' financial incentive to fine schools for violations, but would still let the agency drain a school's operating budget if it finds 100 violations, under the 1 percent fine provision.
Absurdly, it says schools can only cooperate with law enforcement on "alleged criminal offenses" if that aligns with the "victim's wishes":
As FIRE argued in our response to [the National Association of Student Personnel Administrators] on the question of mandatory reporting last week, we strongly believe students who have committed violence or pose a serious threat of committing violence should immediately be reported to law enforcement. With limited exceptions, college administrators who witness or receive credible allegations of sexual assault or other violent criminal activity should be required to report such allegations to law enforcement. Mandatory reporting by college officials would ensure that law enforcement was never left in the dark about a potentially dangerous situation.
Like The College Fix on Facebook / Follow us on Twitter
IMAGE: Senator Claire McCaskill/Flickr