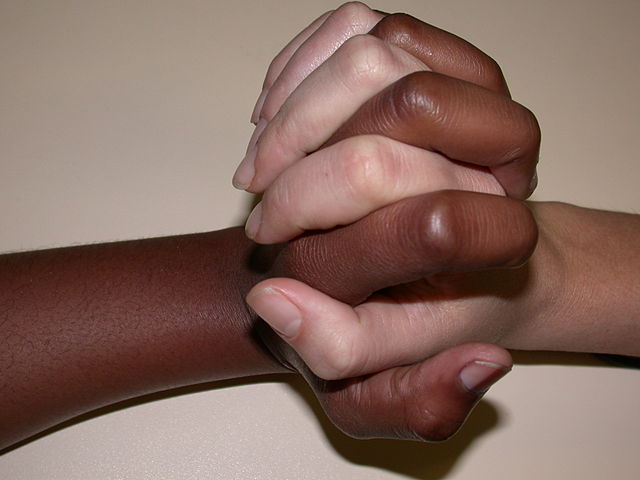 A new law in New Hampshire prohibits public colleges and universities from considering affirmative-action preferences. This action affects both hiring and admissions. New Hampshire schools will no longer be able to judge applicants "based on race, sex, national origin, religion, or sexual orientation."
The law was passed in the spring of 2011 and enacted on January 1, 2012.
According to the Chronicle of Higher Education, the bill's overwhelming support from the Republican-dominated state legislature stands in contrast to earlier failed efforts to pass such a ban in New Hampshire as well as more contentious and public battles in other states.
States such as California, Michigan, Nebraska, and Washington have also instituted bans on racial preferences. A similar initiative in Colorado was narrowly defeated, with 49% supporting and 50% against.
State Representative Gary Hooper, a co-sponsor of the New Hampshire bill, said that the ban encountered much more resistance when it was first introduced in 2000. He partially attributed the new bill's success to a lack of vigilance on behalf of its opposition, who he believed were "caught off guard."
Mel Gagarin of the NAACP Legal Defense and Educational Fund admitted that the organization, which has historically opposed such laws, was not specifically involved in New Hampshire.
On the opposing end of the debate, Ward Connerly, founder of the American Civil Rights Institute—an advocacy group that opposes racial preferences in hiring and college admissions—deliberately avoided involvement in New Hampshire, fearing that his support would inadvertently "draw out all the national crowd."
Opponents of the bill offered several lines of attack; Peter Schmidt of the Chronicle writes, "the Community College System of New Hampshire submitted testimony arguing that the measure is inconsistent with federal civil-rights laws." He continues, "Joan Tambling, director of human resources for the University System of New Hampshire, testified that the university system does not use affirmative action preferences."
Representative Hooper questioned this claim, poignantly asking why educators would fight against a ban if the university does not practice affirmative action in the first place.
Connerly considers the newly enacted bill an indication of a changing mindset among sate legislatures. Whereas efforts to ban racial preferences were previously left to state referenda—as was the case in California, Michigan, Nebraska, and Washington—New Hampshire marks an action on the part of legislators as opposed to the voters themselves.
In an email message, Roger Clegg of the Center for Equal Opportunity said that, while legislatures have been reluctant to pass laws that curb affirmative action in the past, he doesn't think racial preferences have ever been popular with the majority of Americans.
"Interest group politics being what it is, however, this unpopularity often does not translate into legislation. Often, the only way to enshrine the principle of colorblindness into law, therefore, is for the people to act directly, through ballot initiatives.  But in this happy circumstance a legislature was willing to do the right thing itself."
Within the last three years lawmakers in both Oklahoma and Arizona have voted to put racial preference bans on the ballot for voter referenda. New Hampshire remains the only state to pass a ban via legislative vote alone.
Fix Contributor Adam Schwartzman is a junior at Dartmouth College.
Like The College Fix on Facebook / Follow us on Twitter