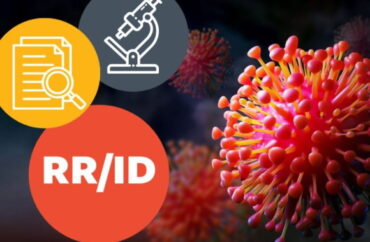 A recently launched medical journal that aims to curb and counter health and medical misinformation may actually stifle valid research and alternative methodologies, warn some scholars concerned about the new publication.
Rapid Reviews|Infectious Diseases, jointly launched Aug. 28 by the UC Berkeley School of Public Health and MIT Press, is billed by the universities as a fight "against health disinformation."
Its mission is "to prevent the dissemination of false or misleading scientific information and to accelerate the validation and diffusion of robust, impactful scientific findings through rapid peer review," according to a UC Berkeley news release.
But after its announcement, the journal came under scrutiny by scholars who argue its altruistic motives will have sinister consequences for open inquiry and valid criticisms of the predominant medical narrative.
Dave Collum, a chemistry professor at Cornell University, told The College Fix via email that Rapid Reviews|Infectious Diseases has him concerned about the potential stifling of alternative views and methodologies in the realm of medical research.
He said via email the new journal appears to be "a march toward totalitarianism brought to society by a bunch of self-appointed eugenicists." The journal "should die a grisly death with no subscribers and buried in a potter's field," Collum added.
While a noble ambition, the journal may end up suppressing free speech in favor of a singular narrative, said Dr. Harvey Risch, professor emeritus of epidemiology at Yale School of Public Health.
"I am not optimistic that this new journal will do anything other than perpetuate the pro-accepted messaging stance of the great majority of medical publishing today," he told The College Fix via email.
Risch pointed out that "anything that has the term 'disinformation' in its defining charter is already crippled by bias," adding that "review papers are generally subject to the grossest of misrepresentations about the literature, abuse cherry picking of studies, misrepresent study strengths and weaknesses, etc."
The original Rapid Reviews initiative, called Rapid Reviews|COVID-19, or RR|C19, emerged in 2020 to combat perceived misinformation that arose from an "avalanche" of un-reviewed research papers on COVID-19, according to UC Berkeley's website.
Now its aims have been broadened to address other infectious diseases, particularly those plaguing low- and middle-income countries.
"We built RR|C19 to be authoritative, fast, and flexible," its editor-in-chief Stefano Bertozzi stated in the news release, "and now RR|ID will adapt our open 'curate, review, publish' model for the advancement of infectious disease research throughout the world."
Reached for comment regarding the concerns over the new journal, Bertozzi told The College Fix that RR|ID is actively seeking perspectives from all countries, "not just those that have historically produced the majority of scientific literature," and selecting "reviewers in as unbiased a way as possible," with the primary criteria being "whether the data and the analyses conducted rigorously support the results and conclusions."
However, Risch argued "medical literature is flooded with bogus review papers, and this journal seems to be headed in the same direction."
In response, Bertozzi told The College Fix, "Wishing something to be true … [doesn't] mean that we should relax our standards of what is meant by scientific rigor."
MORE: Scientist says he left out 'full truth' to get climate change paper published
IMAGE: UC Berkeley
Like The College Fix on Facebook / Follow us on Twitter