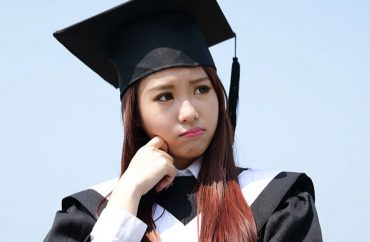 'Corralling many students into college classes when they aren't ready'
The state with the second-worst graduation rate in the country is considering legislation that would make finishing high school even harder.
Two New Mexico lawmakers offered a bill that requires high school students to apply to at least one two- or four-year college, or otherwise prove to the state they have viable post-graduation plans.
The acceptable alternatives laid out in HB 23 include enlisting in the military, enrolling in a "trade or vocational program," or committing to an internship or apprenticeship. School boards would be required to tell students about "the financial benefits of graduating from a college and the availability of financial aid."
The bill is sponsored by Republican Rep. Nate Gentry and Democratic Sen. Daniel Ivey-Soto, a former teacher. It's currently awaiting action in the House Education Committee after being referred from the Local Government, Elections, Land Grants and Cultural Affairs Committee.
Ivey-Soto told the Associated Press the bill is intended to reverse a 14-percent decline in college enrollment in New Mexico and encourage prospective first-generation students to consider college.
The state's graduation rate of 71 percent is just ahead of Washington, D.C.'s as worst in the country. It also reduced "lottery scholarships" for in-state students from 90 percent of college tuition to 60 percent for this coming year, according to Courthouse News Service.
MORE: Mandatory diversity classes part of $121 million initiative
The bill is an example of government overreach and infringement on the freedom of individual students, according to limited-government and education groups.
"Planning for life after high school is important. Guidance counselors at New Mexico schools and schools across the nation help high school graduates plan for their futures," Paul Gessing, president of the New Mexico-focused Rio Grande Foundation, told The College Fix in an email:
That said, government-mandated planning that potentially puts a student's hard-earned diploma in jeopardy is both government overreach and unhelpful in the ultimate goal of engaging New Mexico students in planning about their futures whether those be educationally, in the military, or in the workforce.
"Perhaps the sponsors of this bill are simply trying to provide wayward or undecided high school graduates with some direction," given the non-college options laid out in HB 23, Glenn Ricketts, public affairs director for the National Association of Scholars, told The Fix in an email:
But even in that light, the idea to me seems misconceived and could have the effect of corralling many students into college classes when they either aren't ready or have been forced to, and I don't think that's a very sound basis on which to advance educational goals.
Glad to see these important education bills advancing through the House. https://t.co/LujKyZM888

— Nate Gentry (@NateGentryNM) February 2, 2018
Doesn't address 'quality or availability' of alternatives
HB 23 does not address issues likely to arise for students and families of modest means, such as how to pay for college application fees.
The Legislature's bill analysis notes that the bill "does not address college-readiness or completion" and that nearly two in five high school graduates in the state enrolled in "remedial coursework" when they got to college.
It also fails to "address the quality or availability of internships and apprenticeships available to high school graduates," the analysis said, noting that apprenticeships are "most often part of Career Technical Education" programs and have other eligibility requirements.
Confusingly, the bill analysis says the new requirements are not technically graduation requirements, in contrast to reporting by "several media outlets."
This is in spite of the fact that the new requirements are under the heading "GRADUATION REQUIREMENTS" in HB 23. They are added to a section of law explaining the "next-step plan" that students are currently required to complete "during the senior year and prior to graduation."
Rep. Gentry and Sen. Ivey-Soto did not respond to phone and email queries from The Fix last week.
MORE: Most of what college students learn isn't used for their jobs
HB 23 could generalize all students into the same category, assuming that every student is prepared and fit for "a small menu of approved choices," according to Reason's Scott Shackford.
"[I]f students are able to get a job with just a high school diploma, this proposal will not let them," he wrote. "Essentially, it's telling students that they aren't allowed to pursue those jobs that don't require postsecondary education."
Kat Timpf of National Review said the bill threatens to saddle students with "life-altering amounts of debt" by forcing them to rush into a career path.
She shared her own decision to turn down a journalism graduate program as "probably the smartest decision I've ever made," even though "a lot of people called me dumb for doing this":
Not having that extra debt allowed me to support myself through waitressing (and Boston Market bathroom-cleaning) while I learned reporting and broadcasting skills for free through unpaid internships. It allowed me to accept my first broadcasting job — a position as an airborne traffic reporter in Los Angeles that paid $15 an hour — because I didn't have to worry about paying those loans.
Timpf probably could not have taken an entry-level journalism job if she were paying off graduate loans, because the job wouldn't pay enough, she said.
"I understand that not everyone's story is going to be exactly like mine — and I am glad that I personally received my undergraduate degree — but the fact that everyone's path is so different is exactly what makes this bill so wrong," she said.
MORE: The cost of education when your job requires a license
IMAGE: aslysun/Shutterstock
Like The College Fix on Facebook / Follow us on Twitter