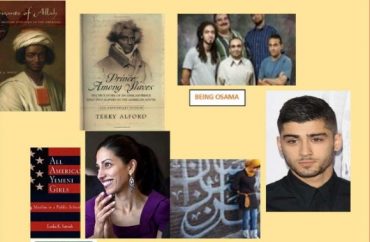 A new class rolled out this spring at Ohio State University aims to tackle misunderstandings about Muslims in America, suggesting that from the country's founding to modern day, Muslims have been an intricate part of the U.S. experience.
The course, "Islam in the United States," is taught by Dr. Sabra Webber and explores the subject from the 1500s through 2017.
The course comes at a time when President Donald Trump has issued a controversial executive order that temporarily suspends immigration into the U.S. from seven countries considered Jihadi hotspots: Iran, Iraq, Libya, Somalia, Sudan, Syria and Yemen.
One of those countries was home to the Ohio State terrorist perpetrator, Abdul Razak Ali Artan, a refugee from Somalia who last fall plowed a car into a crowd of students before stabbing several pedestrians with a butcher knife.
Webber, in an email to The College Fix, said that the course comes at a time when students seek to better understand Muslims and Islam in America.
"The ratcheting up throughout contemporary college students' lives of anti-Muslim, anti-immigrant (notably Mexico, Syria) public discourse has led them to seek a better understanding of the background in the U.S. for this vehement rejecting, or 'othering,' of some people due to their religion, race, or ethnicity," Webber said.
One of the first things Webber points out in the class is that "Muslims have been part of American cultures for more than 500 years," she told The College Fix.
New Course: #Muslims #Islam in #U.S., today + in history. @osusoc @osupolisci @OSUGlobal @OhioPeaceCollab @msa_osu @MCC_OSU #AmericanMuslims pic.twitter.com/BKy2D6QeZO

— Mideast Studies, OSU (@MESC_OSU) December 29, 2016
"I start by sharing with the students something about the Muslims who came to The Americas at the beginning of the 1500s and those arriving in colonial America by the early 1600s because I have found that many assume the arrival of Muslims has been fairly recent," the professor said.
"At the beginning of my syllabus I mention that the largely Muslim Kingdom of Morocco became in 1777 the first country to recognize the independence of the United States. (Some of George Washington's soldiers in the continental army were Muslim as well.) And, a treaty signed with Morocco in 1787 remains the longest unbroken treaty relationship in U. S. history," she added. "We read and discuss Thomas Jefferson's thoughts on whether Muslims can be elected president of the United States (yes) and tie that in with Minnesota African American Muslim Congressman Keith Ellison's ceremonial swearing in to office using Thomas Jefferson's two volume English translation of the Qur'an."
The class then delves into "a common misconception that most Muslims in the world are Arab and also a misunderstanding about which countries are Arab," Webber said via email.
"Third, I hope that students come away understanding and sharing with their friends that Muslims in the United States are very diverse and that they encounter many more Muslims in everyday life than they might think they do," Webber said. "Whether as doctors, architects, sports heroes, writers, musicians, comedians, politicians, soldiers, police, cartoonists, firefighters, meter readers, diplomats or our next door neighbors, most Muslims' contributions to the United States are 'hidden in plain sight.'"
The course also will tackle "current issues that make Muslims 'persons of interest' to some very vociferous, although not necessarily well-informed, critics," she said. Topics would include Sharia Law and dress codes.
Dr. Webber has been a professor at Ohio State since 1983, according to her faculty bio, which notes she received her B.A. in English Literature from Occidental College, her M.A. in Folklore from UC Berkeley and Ph.D. in Anthropology and Folklore from the University of Texas.
Her expertise include folkloristics, ethnography, colonial/contemporary North Africa and disciplinary dialogues and histories. Before she started teaching at Ohio State, she served in the U.S. Peace Corps.
She gave a keynote address titled "Challenges and Opportunities for OSU's Muslim Students" to the Islamic Council of Ohio's 20th anniversary celebration in 2007.
Required reading assignments in her new class will include: "The Headscarf Controversy: Secularism and Freedom of Religion," which outlines the "problems of the headscarf as they relate to secularism, human rights, and the racialization of Islam."
Another required text is "Islamic Values in the United States: A Comparative Study."
MORE: Christian university to send students to mosque for 'religious experience'
Like The College Fix on Facebook / Follow us on Twitter
IMAGE: Twitter screenshot