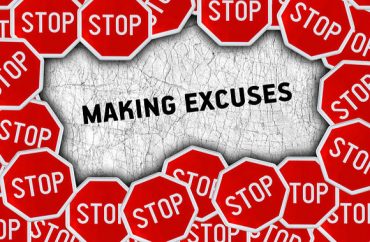 PEN America, part of the writers' advocacy group PEN International, released a weighty report this week on "diversity, inclusion and freedom of speech" on campus.
Though it's been generally lauded by free-speech fans for documenting a litany of attacks on free speech – and insisting that it "must be vigilantly guarded if its continued strength is to be assured" – the report has some curious conclusions:
PEN America's view, as of October 2016, is that while the current controversies merit attention and there have been some troubling incidences of speech curtailed, there is not, as some accounts have suggested, a pervasive "crisis" for free speech on campus. …

At times protests and forms of expression are treated as if they are incursions on free speech when in fact they are manifestations of free speech. Some entreaties for or against the use of particular language (even if the terms sound neologistic, overly politically correct, or otherwise distasteful to some ears) should be recognized as adaptations to students whose ethnic and racial backgrounds, upbringing, and priorities may bear scant resemblance to the populations that dominated the university campus during the second half of the 20th century. While liberal values and principles remain fundamental, the implications of these precepts necessarily evolve from generation to generation, reflecting social changes and new norms.
Slurs may be protected speech, but racism also chills expression #oncampus #penoncampus https://t.co/rKrL5FpoJt @jacobwe pic.twitter.com/AL0kmrHKRS

— PEN America (@PENamerican) October 21, 2016
MORE: Outrage ensues over Yale master's defense of Halloween costumes
The Foundation for Individual Rights in Education notes that many of PEN's "findings and recommendations echo FIRE's own positions," particularly the danger to free expression and academic freedom from the federal government's current interpretation of Title IX:
Clear reference to the imperative of protecting free speech and academic freedom should be made in all [Office for Civil Rights] documents that deal with harassment that may be based on speech. As the [American Association of University Professors] has recommended, the OCR should clarify that so-called "hostile environment" sexual harassment cannot be proven solely on the basis of subjective perceptions that speech is offensive. While verbal conduct can undoubtedly constitute harassment, the current, vague standard is infinitely malleable and forces students and faculty to be constantly on guard against speech that could conceivably be found offensive to someone. This elastic standard has had a particularly damaging impact on a core dimension of the university's role in fostering gender equality: the research, teaching, and discussion of sexuality and gender issues.
I did give @PENamerican on-the-record statement, so I'm not sure why they didn't note that. https://t.co/rmU75Tmp9c via @robbysoave 2/

— Nicholas Christakis (@NAChristakis) October 21, 2016
Here is my only public statement re last year to @PENamerican. @SuzanneNossel @TheFIREorg @robbysoave @JonHaidt @glukianoff @BurgieHoward 3/ pic.twitter.com/7icOiPhkf8

— Nicholas Christakis (@NAChristakis) October 21, 2016
Yet the report mislabels FIRE as a "libertarian" organization (it's "civil libertarian," a broader category) and says it is "viewed suspiciously by some liberal or progressive students and faculty." FIRE's Will Creeley says:
This misperception is disappointing, given FIRE's longstanding and indisputable record defending speech from across the political spectrum. (As I told Think Progress in January—in a piece that covers eight FIRE cases involving liberal viewpoints or speakers—I've long been frustrated by the fact that our successful advocacy on behalf of liberal or progressive students and faculty is not more widely recognized.)
MORE: 'Funeral for Halloween' to protest PC attack on costumes
Reason's Robby Soave (a former College Fix editor) has a more serious criticism in the report's "case study" of last year's Halloween freakout at Yale, saying it gets the situation "really wrong":
[T]he report gets some things wrong, and shows too much deference to anti-speech agitators, on grounds that these students' demands for censorship are actually an exercise in free speech—a point that's not as persuasive as its articulators seem to think. …

The case study quotes student-activists, activist-sympathetic writers, and activist-sympathetic administrators, all of whom think the mob that hounded [husband-and-wife residential "masters" Erika and Nicholas Christakis] was merely exercising free speech. While it's true that these students were indeed exercising their free speech rights, the more important question was whether the administration should humor their demands for emotional protection—and, in doing so, deprive other students, faculty members, and the Christakises of their free speech rights. …

The report also describes the incident as "a young woman screaming at a seemingly mild-mannered faculty member in an open square on campus." But that's not completely accurate: as subsequent videos revealed, more than one student lost their cool with Christakis.
MORE: Yale master apologizes to mob in his living room for offending them
Soave notes that First Amendment lawyer Floyd Abrams is skeptical of PEN's benign portrayal of the campus climate for speech, telling The New York Times that PEN's failure to conclude "there is a crisis of great magnitude" is belied by its "extraordinarily powerful depiction" of specific incidents.
Indeed, PEN Executive Director Suzanne Nossel adopts a positive view of liberty – that the government must compel action in order to make people free – when she tells the Times there's not enough attention given "to what needs to be in place to enable and unleash expression."
So the PEN report is a step forward. It would just be nice if it didn't characterize activist attempts to punish and regulate what students and faculty can say – and administrators' gleeful acquiescence (what else do they get paid to do?) – as progress.
MORE: University of Florida offers 24/7 counseling for Halloween triggering
Like The College Fix on Facebook / Follow us on Twitter
IMAGE: Bennian/Shutterstock