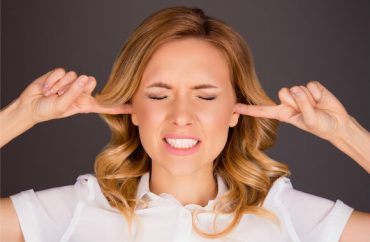 Republican replacement bill is too unpopular to be debated
Amidst the tense political climate in the country and on campus, Stanford University students have created a group that makes civil discourse a priority.
The Stanford Political Union encourages partisans to debate their differences instead of avoiding and insulting each other.
"We hope for this to be a group where students, faculty, and other leaders can debate the details of different issues in a civil manner," Steven Jiang, one of the group's founding members, told The College Fix.
For its first event, SPU featured the senior advisor for Marco Rubio's 2016 presidential campaign, Hoover Institution research fellow Lanhee Chen, and Economics Prof. Mark Duggan, who served as President Barack Obama's senior economist for healthcare policy. They debated whether the Affordable Care Act, commonly known as Obamacare, should be repealed or not.
Two students, Justin Hsuan and Schyler Cole, also participated in the debate, bringing in the perspectives of young people alongside the policy experts.
"I appreciated that format where the people in the audience could see the base-level arguments from me and Schyler and then the slightly less accessible but academic and data-driven arguments that the experts put forward," Hsuan told The Stanford Daily last month. "To have both kinds of arguments up there for people to hear and evaluate for themselves was very useful."
However, not all students have shown the same enthusiasm for SPU.
The Obamacare debate was not fair because it gave "legitimacy" to the idea of repealing Obamacare, Daily columnist Terence Zhao wrote.
"But does that position really deserve half the stage? Does it really deserve any part of the stage?" Zhao said, citing the low public support for the Trump administration's replacement bill, the American Health Care Act.
Repealing Obamacare is "a position that is even more on the fringe and almost twice as unpopular as … overthrowing the democratically elected U.S. government via a military coup," so it should not be "respected as a legitimate position we should hear out," he wrote.
Asked whether he thinks certain ideas shouldn't be debated, Zhao told The Fix in an email: "I generally think that all ideas ought to be debated …What I was advocating for in the article was merely discussions that could be more nuanced and not framed around a yes/no question."
Jiang didn't take offense to the criticism, however. He told The Fix: "We disagree with Terence in multiple areas. That being said, we appreciate the criticism and would welcome more. This kind of debate is exactly what we are hoping to encourage."
As for what issues SPU would and wouldn't debate, Jiang said the group was "open to all issues, but we're particularly focused on issues of current national importance."
The administration told The Fix it had no involvement in the formation of SPU but approved of its mission.
"The free expression of ideas is key to Stanford's mission," a spokesperson wrote in an email statement. "We will continue to promote a culture where all opinions can be heard and respected in a peaceful and civil manner, and the entire community can be enriched by understanding the experiences brought by those of different backgrounds and perspectives."
SPU filled up a 600-seat auditorium for its next debate about the economic impact of artificial intelligence, Jiang told The Fix.
He did not respond to followup questions about what hurdles if any SPU faced from the administration when getting set up, what issues had "current national importance," and his take on Zhao's claim that the first debate wasn't "nuanced."
Like The College Fix on Facebook / Follow us on Twitter
IMAGE: Roman Samborskyi/Shutterstock